Water companies rally round as utilities battle floods
Water companies and energy networks have been working around the clock to help with emergency flood relief efforts across the north of England following the devastating weather over Christmas and New Year.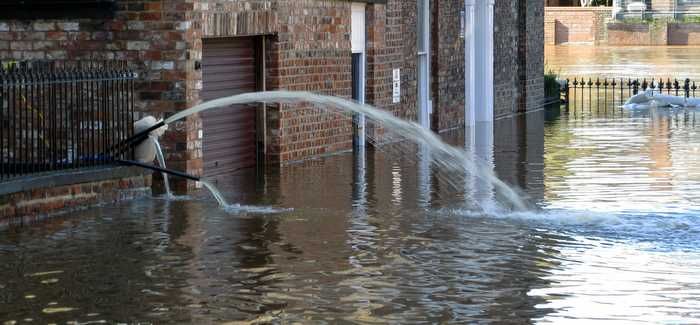 Yorkshire Water has mobilised support from fellow water companies across the UK with Wessex Water, Northumbrian Water, Severn Trent Water and Welsh Water all sending help, including manpower and essential equipment, to bolster the 1,000 staff Yorkshire Water already has battling the floods.
Neighbouring United Utilities (UU) also has hundreds of engineers and specialist crews on the ground, and has pledged to suspend the water bills of any customers forced from their home or business by the torrential rain.
Yorkshire Water chief executive Richard Flint said: "We are extremely grateful for the rapid support we have received from other water companies and they will be an invaluable extra resource to help alleviate the flood problems many of our customers are unfortunately experiencing.

"In an emergency situation such as this it is imperative we do all we can to maximise resources so flooding incidents are dealt with as quickly as possible. These other water companies will work alongside our own contractor, AMEY, which is already doing a great job in tackling the issues left by the floods."

Wessex Water general manager for waste operations Nick Stone said: "Yorkshire Water has been working around the clock with other agencies to deal with the emergency flood-relief effort. The company has drafted in lots of extra staff to deal with the problems caused by the unprecedented amount of rainfall. We will be providing mutual support to help Yorkshire Water and their customers during this difficult time."
Meanwhile, UU has drafted in extra operational staff to deal with hundreds of calls from customers impacted by the recent rainfall, with vulnerable customers such as the elderly and infirm being treated as a priority.
Electricity was restored the majority of homes and businesses hit by Storms Eva and Frank by this morning. Around 20,000 homes were left without power after Storm Eva on 25-26 December, mostly in Cumbria, Lancashire and West Yorkshire. The north of England and Scotland took a further battering over New Year as Storm Frank left thousands of homes without power.
-This article first appeared on Utility Week.