Water companies join forces to fight the unflushables
Sewer teams from Southern Water, NI Water and United Utilities (UU) met up last week to discuss the best ways to tackle the scourge of the nation's sewers - fat, oil, grease (FOG) and unflushable items like wet wipes, sanitary items and condoms. The Grease Contractors Association also took part in discussions.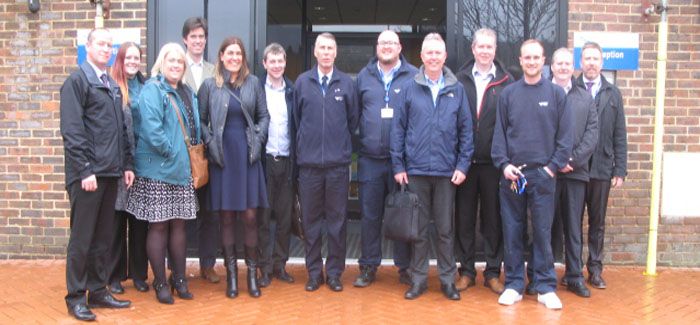 Around £90M is spent annually clearing blockages nationwide. However total costs, including damage from pollution and clean-ups is estimated to exceed £200M each year.
Steve Williams, a Southern Water network enforcement protection officer, and who organised the day, said: "It was a really useful day, with discussions around what each company is doing in this area.
"The others were interested in our unified approach in working closely with environmental health officers at local council level, as well as the conversations we're having at a national level with food chains who, as expected, produce a lot of leftover cooking grease."
Williams said: "Our work on the commercial side, in particular issuing cautions, cost recovery and prosecutions, was of real interest, and I'm very much looking forward to the reciprocal visits which are in the pipeline. Anything we can do to stop blockages in sewer pipes helps to prevent sewage flooding, so helps to protect customers' homes and businesses, as well as the environment."
Gavin McCready, from NI Water, said: "NI Water like other water companies face the daily challenge of maintaining the sewer networks and providing customers with a reliable service. However, we continue to fight against problems including FOG and unflushable items that can cause blockages, pollution, out of sewer flooding and on occasion internal flooding to properties. 
"It has been of significant benefit to meet Southern Water and see how they are tackling particular issues and we look forward to building on this approach and continuing to share information."