Water companies close down reservoirs to combat Covid-19 outbreak
Water companies are asking people to stay at home for the good of their health rather than visit popular sites like reservoirs during the coronavirus outbreak.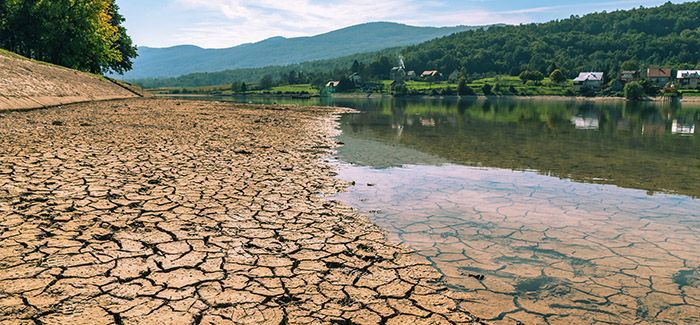 To help the public keep themselves, their families and their communities protected from the spread of Covid-19, water companies are closing most of their leisure facilities. 
These include normally busy places like sailing centres, bird-watching hides, wildlife havens and water parks, along with the car parks, cafes and toilets linked to them.   
David Hall, Northumbrian Water's head of commercial strategy and transformation, said: "In support of the Government's efforts to defeat Covid-19, it is with an extremely heavy heart that we have made the decision to close our leisure sites and reservoirs to the public with immediate effect. We also believe it is important to close our sites so that we can support rural communities who have been overwhelmed in recent days by a significant number of visitors who are not observing social distancing protocols and putting a strain on villages and their resources." 
Paula Steer, United Utilities' director responsible for health and safety and estate management, said: "We're sorry to be doing this as we know these sites are enjoyed by so many and it's not a decision we've taken lightly. We really need to think about the well-being of everyone in our communities at the moment, and that means avoiding unnecessary travel or close contact with those outside your household. 
"While getting out and enjoying the fresh air is still important for us all, we need to restrict the numbers of visitors travelling to popular sites like Dove Stone and Rivington.  Over the weekend the car parks were heaving and people were mixing in large numbers. For that reason we are closing the car parks at all of our sites and we appeal to people not to drive to them."  
In a statement, Water UK said:  "Although water companies are passionate about providing the public with nature sites to boost health and wellbeing, they are clear that this move is in the best interests of the country during this difficult and unprecedented time. 
"A limited number of sites will remain partially open, but they will have strict social distancing rules enforced by on-site staff and their opening will be reviewed on a daily basis. 
"The health and welfare of the public is incredibly important to the water industry, and they are advising customers to follow the Government's advice on staying at home if possible and avoiding contact with other people." 
You can keep up to date with the latest on how the water sector is responding to the coronavirus outbreak by visiting https://wwtonline.co.uk/tags/coronavirus