Water companies a 'bunch of monopolists', says Labour
Labour's new shadow environment secretary, Maria Eagle, has labelled water companies a 'bunch of monopolists' and called for a national affordability scheme for vulnerable customers. She also criticised the Government for its 'panic letter' urging utilities to show restraint on bills as a reaction to comments made by Ed Miliband on the water industry last week.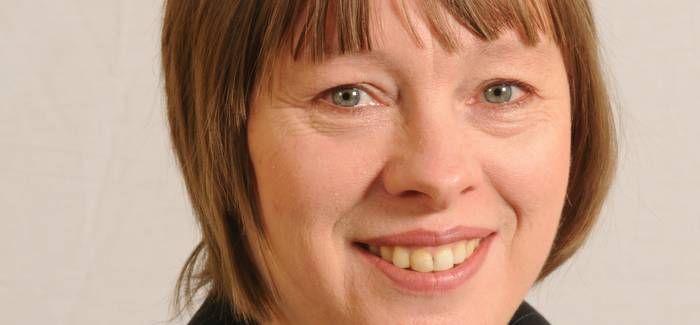 Shadow environment secretary Maria Eagle says the water industry needs
Speaking to BBC News, Ms Eagle said, "The truth is David Cameron showed absolutely no interest in this until it was raised last week by Ed Miliband. All of a sudden we've had this panic letter: if you read it carefully it just sets out the same old voluntary approach which hasn't worked so far."

Ms Eagle said, "This is a bunch of monopolists: you can't change your water supplier if you're a domestic consumer, you have to buy your water from whoever provides it in your area. This needs extremely robust regulation.

"Last year the water companies made £1.9 billion in profit, they handed £1.8 billion over in dividends. There has to be a question mark about whether or not people are being ripped off. We're going to look closely at this."

In a letter to all of the water companies on Tuesday, environment secretary, Owen Paterson, said he had asked them not to impose the next price rises for AMP5 that have already been agreed with Ofwat.

Mr Paterson said, "We are pressing hard to make sure customers get a fair deal, by encouraging water companies to look closely at any price increases, introduce social tariffs for vulnerable customers and crack down on bad debt."

In a press release today (6th Nov), Ofwat says it welcomes the Government's announcement, adding that Ofwat has already emphasised the need to bring bills down for households faced by increasing costs.

"It is essential that water companies ensure a fair balance of risk and reward between their shareholders and their customers," the announcement says.

In a letter send to water companies last week, Jonson Cox, chairman of Ofwat, warned water companies that they would risk legitimacy among consumers unless they reined in prices.

In a swipe at Thames Water, which is appealing against the regulator's decision on an interim price increase, Mr Cox said, "In addition to the general concern about utility prices, we have to contend with an application for an additional 8 per cent real increase – largely to fund the cost of bad debt and private sewers – from the largest player in the sector," he said. "This does not help favourable sentiment towards the whole sector."

Mr Jonson said Ofwat expected bills to fall in real terms between 2015-20, after the final negotiations on business plans being submitted by water companies next month. The regulator estimates that pressure on bills in AMP6 could reduce by between £120M to £750M a year. That would equate to a fall in the average bill from £360 by the end of 2015 to between £315 and £350 by the end of 2020, based on 2013 prices.