Water and sewerage infrastructure investment a priority
Water supply and sewerage network programmes, the Thames Tideway Tunnel and the Flooding and Coastal Erosion Management Programme are among the government's leading 40 priority infrastructure investments and key projects, the government has announced its National Infrastructure Plan announced today.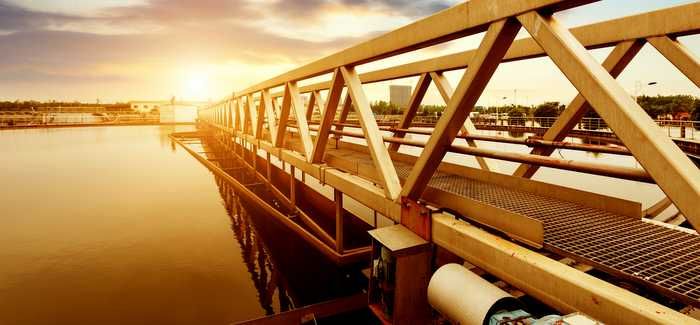 More than 30 water and sewerage improvement schemes are listed in the Infrastructure Pipeline
The plan sets out information on more than £375B of planned public and private sector investment for water, energy, transport, flood defence, waste and communications infrastructure up to 2030 and beyond.
The government is also developing a new long-term plan for flood risk management infrastructure as it builds on its commitment of £2.3B capital investment for flood defences. Key projects will be named by the 2014 Autumn Statement.
The latest Infrastructure Pipeline, also published today, lists 32 programmes involving maintenance and improvements to the water supply and sewerage networks. the work is valued at nearly £15.2B, with three schemes being in the scoping phase and a further 29 active programmes in place.
There are 67 flood defence programmes, 28 of which have been accelerated.
The National Infrastructure Plan provides the visibility and improved certainty industry has been looking for in order to commit to big investments.
The Infrastructure Pipeline is the most comprehensive overview of planned and potential UK infrastructure investment ever produced. It creates certainty for investors and the supply chain, and allows government to work more effectively to ensure that the UK's infrastructure needs are met.
It also acts as a prospectus for investors, identifying key UK private and public sector infrastructure opportunities.
Commercial secretary to the Treasury Lord Deighton said: "The fourth National Infrastructure Plan shows that the government is delivering on infrastructure, with a long-term strategy to make sure the UK tackles decades of underinvestment and gives us the infrastructure we need to compete in the global race.
"Investment is increasing to around £375B over the coming years, with 45% of our prospective infrastructure already under construction. We've set out government priorities with clear delivery milestones and reformed planning rules to drive forward the most important projects, making sure we are building the strong, modern economy of the future."