Wastewater usage set for major global growth
A rapid increase in the use of wastewater for farming and other uses worldwide is predicted amid growing competition for freshwater from industry and cities coupled with a rising world shortage of potash, nitrogen and phosphorus.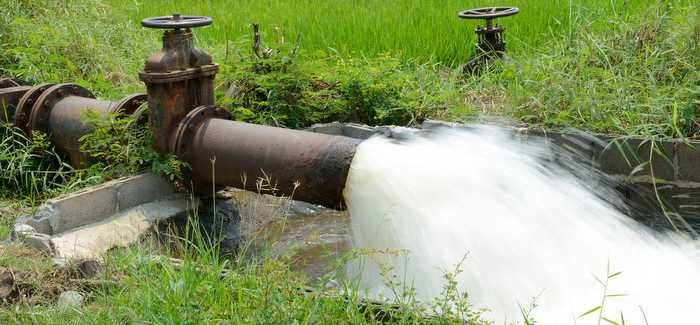 Farmers in water scarce developing countries irrigate with wastewater
As water supplies fall and stress rises in many areas, the potential resource of wastewater is being widely recognised, according to a new study led by Japan's Tottori University and Canada's Institute for Water, Environment and Health (UNU-INWEH).
The study reveals that only 55 out of 181 countries studied have information on three key aspects of wastewater: generation, treatment, and reuse. A further 69 have data on one or two aspects, and 57 show no information on any aspect.
On average, high-income countries treat 70% of the generated wastewater, says the study, while upper-middle-income countries treat 38%, and lower-middle-income countries treat 28%. Just 8% of wastewater generated in low-income countries undergoes any kind of treatment.
In North America, of the estimated 85km3 of wastewater generated each year, 61km3 is treated. Annually, however, just 2.3km3 or 3.8% of that treated wastewater is used.
UNU-INWEH director Zafar Adeel said: "From the earliest of times, most wastewater has truly been wasted. However, it is a vast resource if we reclaim it properly, which includes the separation of municipal from industrial wastewater. Another way of envisioning the volume of the resource potentially available worldwide each year is to imagine 14 months watching the flow out from the Mississippi River into the Gulf of Mexico."
In developing countries, particularly in water scarce countries, wastewater volumes are thought to have increased substantially in recent years due to rural-urban migration. Many farmers in water scarce developing countries irrigate with wastewater because:
It is the only water source available for irrigation year-round
Wastewater irrigation reduces the need for purchasing fertiliser
Wastewater irrigation involves less energy cost if the alternative clean water source is deep groundwater
Wastewater enables farmers in peri-urban areas to produce high-value vegetables for sale in local markets.
Manzoor Qadir, of UNU-INWEH, said: "The key point underlined throughout this report is the need to invest the time and resources to fill the global data gap. Better data will enable the research and policy community to enhance understanding and craft effective solutions that will benefit millions of producers and consumers worldwide."
It is likely that the demand for wastewater as a source of irrigation will increase in arid and semi-arid areas of developing countries at a faster pace than the development of technical solutions and institutions that might ensure the safe distribution and management of wastewater.
The key technical and policy questions in developing countries include those pertaining to better methods for handling untreated wastewater on farms and in farm communities; better recommendations regarding the crops and cultural practices most suitable for settings in which wastewater is the primary source of irrigation; better methods for protecting farm workers and consumers from the potentially harmful pathogens and chemicals in wastewater; and capacity development of relevant professionals to tackle the complex issues arising from the agricultural use of wastewater.