Wastewater treatment process blamed for 'inky' water at Niagara Falls
A routine and necessary change in a nearby wastewater treatment works process has been blamed for the presence of "inky smelly, black water" at the base of the Niagara Falls last Saturday (July 29) on the US-Canadian border.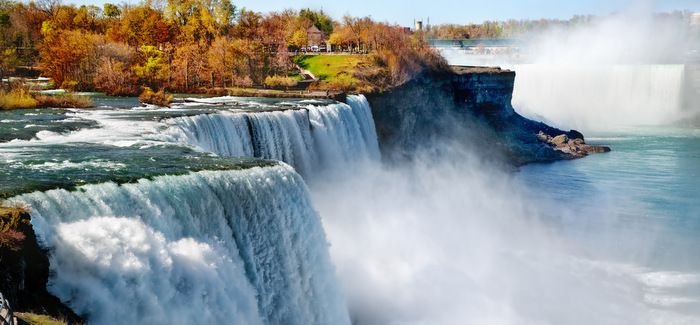 Apologising for causing "alarm to residents, tourists and others", the Niagara Falls Water Board (NFWB) said the substance discharged was a result of routine maintenance at one of its wastewater sedimentation basins located at the Wastewater Treatment Plant on Buffalo Avenue.
The company said the blackish water contained some accumulated solids and residue from black carbon filters, used to clean the water, within permitted limits and did not include any organic type oils or solvents. The unfortunate odour would be limited to the normal sewer water discharge smell.
NFWB stressed it remains committed to the highest quality of wastewater treatment and the treatment and distribution of drinking water consistent with public health laws and regulations, the public enjoyment of natural resources, the protection of fish and wildlife and the economic development of the city of Niagara Falls, New York.
The NFWB is continuing its comprehensive internal review of this incident, including fact finding and legal review of applicable statutory and regulatory requirements for the operation of its plant.
It will also work with the New York State Department of Environmental Conservation and other regulatory agencies to address any technical or operational issues uncovered in its investigation in order to prevent re-occurrence of the conditions of concern. This will include continuing investment to maintain and upgrade its wastewater treatment plant, originally constructed by the City of Niagara Falls in the early 1970s; review of plant processes and operating procedures; and continuing investment in personnel and training