Wastewater research shows how to boost SAF efficiency
Research into the hydrodynamics of submerged aerated filter (SAF) package wastewater systems has revealed how they can be made more efficient, with implications for the future design of modular treatment plants.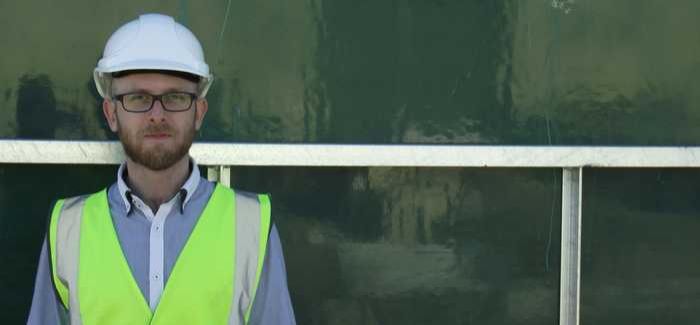 Tim Holloway's findings suggest that BOD removal could be boosted by 20%
Tim Holloway, engineering manager of WPL, discovered how to make SAF systems more efficient when researching hydrodynamics. He presented his findings to the European Waste Water Management Conference in Manchester yesterday (Oct 13).
"Submerged aerated filter – or SAF systems have been around for a long time," said Holloway. "But until now we knew very little about the hydrodynamics going on inside.
"My findings suggest the removal of organic contaminants can be improved by as much as 20 per cent by adjusting the ratio of media to wastewater inside the tank."
In order to measure the hydrodynamics of SAF systems he used fluorescent dye to measure how pressure, flow and the ratio of media to wastewater affected the way contaminants were removed.
He said: "No one has looked at the process in this amount of detail before. It is really quite unique for someone to look at the internal hydrodynamics of SAFs.
"Utility companies commonly have their own prescriptive rates that govern the way media is loaded. However this research shows the accepted way of loading media within the system may not be the most efficient."
By creating a modular wastewater treatment section with different concentrations of media the research could help utility companies design systems which are more efficient.
Hampshire-based WPL specialises in the manufacture of packaged wastewater plants, which can be engineered to match the precise needs of the clients. The company has already created a successful pilot SAF plant based on the research, which Holloway conducted as part of his MSc in Wastewater Treatment.
Using Holloway's research the company will now be able to create custom-designed modular treatment plants, to closely match site and discharge requirements, reduce over design and unnecessary power consumption.