Wastewater meter set for market after winning IP protection
The inventors of a wastewater meter are expecting their product to make a transformative impact in the industry after it won intellectual property protection.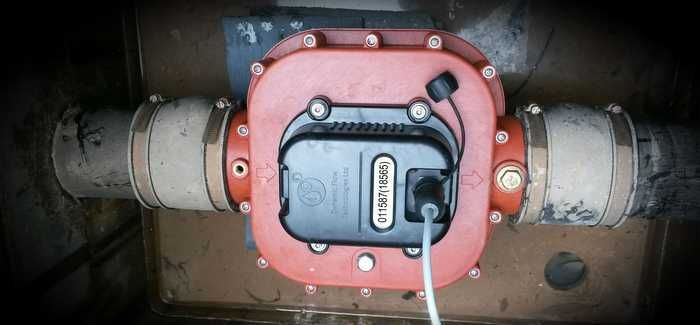 Dynamic Flow Technologies of Loughborough has invented a smart meter which has now won intellectual property protection with the help of Midlands patent attorneys Swindell & Pearson. The company has spent seven years and has invested £1.4M in developing the meter, with the help of government and EU grants, shareholder backing and partnerships with Wessex Water and manufacturer Elster.
The concept for the wastewater meter, which is aimed at businesses and industrial water users, took shape in 2009 when inventors Martin Croft and Duncan Wallace were approached by entrepreneur Nic Breese and Phil Wood, a former director of Severn Trent Utility Services, with the idea.
Water company bills cover both the supply of clean water and the treatment of used water, but the latter element is based on an estimate and does not reflect the real volume of wastewater a business produces. Dynamic Flow's meter measures the amount of effluent to provide an accurate reading, which if they are able to minimise waste could save some individual companies thousands of pounds per year.
"The potential of industries, particularly those that use a lot of water such as brewing, food processing, textile manufacturing and sports centres and councils which use water for landscaping is limitless, and there are possible major annual cost savings after the initial installation," said Martin Croft, Managing Director of Dynamic Flow Technologies. A commercial launderette which had used the meter on a trial basis had been able to save £600 per month, he added. 
The device is a small box that uses low-energy microwaves to measure the effluent. This is housed on a terracotta-coloured box that is fitted to pipes either as a building is being constructed or afterwards.
It is already fitted to some buildings at Loughborough University, where the company is based at the Advanced Technology Innovation Centre.
All parts for the invention are made in this country, with the base unit made in Leicester by Valley CPI.
Derby-based Swindell & Pearson first lodged a patent application in 2010.  Patents were granted in the UK in 2014 and the USA this year. A European patent is pending.
"Eventually, we would like to see it as a global standard product," said Croft. "We are delighted with Swindell & Pearson's achievements and the fact that they have been sympathetic to our needs as a small business," said Martin.
The wastewater meter also has other potential applications such as measuring surface water drainage, leakage and even blockages.
Scott Harrison, an intellectual property director at Swindell & Pearson, of Friar Gate, said: "Dynamic Flow Technologies is a superb example of a small British hi-tech business that has developed an innovative product to serve a genuine need. We're proud to be helping them to push their business forwards."