Veolia signs contract for Welsh Water tertiary treatment plant
Veolia Water has agreed a contract to supply a Hydrotech Discfilter tertiary treatment plant to Welsh Water.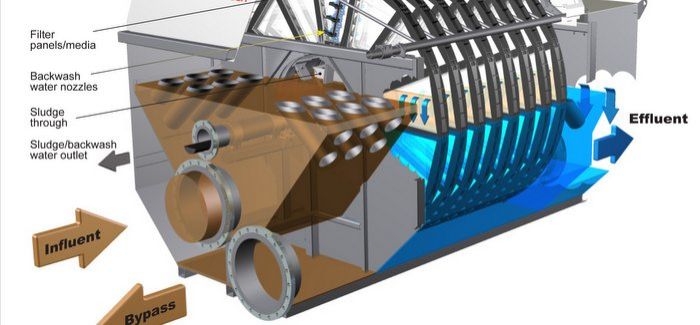 The contract, which follows similar installations at a number of other Welsh sites, will see two Hydrotech HSF2212/11-1F Discfilter units being installed at Connahs Quay wastewater treatment works.
The installations will contribute to part of a £1.65M upgrade being carried out by Imtech Water, Waste and Energy, one of Welsh Water's AMP5 partners.
The upgrade, due for completion in July 2013, will accommodate growth and improve final effluent quality at the 20,000 population equivalent works.
The Hydrotech Discfilter uses a series of rotating segmented discs that support 10 micron polyester filter fabric panels. As the wastewater flows through the disc segment, suspended solids including biomass flocs and precipitated phosphates are captured on the fabric and removed from the effluent.  When required, backwashing of the fabric is initiated automatically on headloss, with the dirty backwash water being returned to the head of works.
Veolia Water claims that Low backwash water volumes, typically only 1 – 3% of throughput, low power consumption and minimum maintenance by comparison make its product cost effective and sustainable.