Veolia launches online marketplace for bioresources
Veolia has launched a new online trading platform for organic resources, which may prove a timely tool for wastewater utilities amid regulatory reforms to create a market for sewage sludge.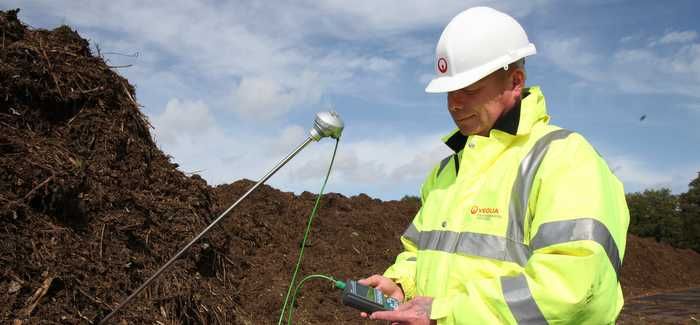 The global resource management company believes that the new platform – BioTrading – will make it easier to buy and sell organic resources and further the aims of the circular economy.
Designed to save users time and money, BioTrading will provide businesses the opportunity to better leverage the 100 million tonnes of raw materials and biofuels produced in the UK every year.
The BioTrading website will be a sales and auction marketplace that connects buyers to the rest of the value chain and finds the best deal for their organic resource needs, recycling them into new products or green energy. Unlike other parts of the economy, there is no price comparison or trading platform for organic resources and buyers and sellers currently waste time and money navigating a confusing marketplace. By dealing directly, the website will enable sellers get a good price for their product and gain maximum value from their waste and process by-products, and buyers will benefit from having access to a central platform boasting transparent and fair prices. 
Raquel Carrasco, Organics and Technology Director at Veolia UK commented: "Our new BioTrading website is the missing link for the UK's organic resources and represents a real step forward in innovation. By operating as an agile trading platform it is a financial and environmental win-win for both buyer and seller. For the UK, it means more waste can be turned back into resources, boosting sustainability, delivering value and promoting a more circular economy."
The service is aimed at anyone who has resources, or requires them, such as farming, water, construction, food and drink, anaerobic digestion, and the biodiesel and bioethanol industry. A wide range of resources will be made available on the website including food waste, food for redistribution, industrial organic by-products, agricultural wastes, biodiesel and bioethanol residues, sewage and industrial sludge and wood. To ease logistics buyers can also make use of compliant haulage services if required.
Water and sewerage companies in England recently published statistics on the volume and thickness of the sludge produced at their wastewater treatment works, together with details of the treatment processes that have been applied to the material and the regularity with which it is collected by tanker. The publication of this information was the latest stage in the development of the market for bioresources from sewage, which will be fully opened by Ofwat in 2020.