Veolia invests in thermal hydrolysis technology at Seafield WwTW
Veolia has invested more than £14M installing thermal hydrolysis technology at the Seafield Wastewater Treatment facility in Edinburgh. The firm said the process will help produce in excess of 100 tonnes per day of thermal hydrolysis cake, which will be applied to agricultural land in order to boost nutrient levels.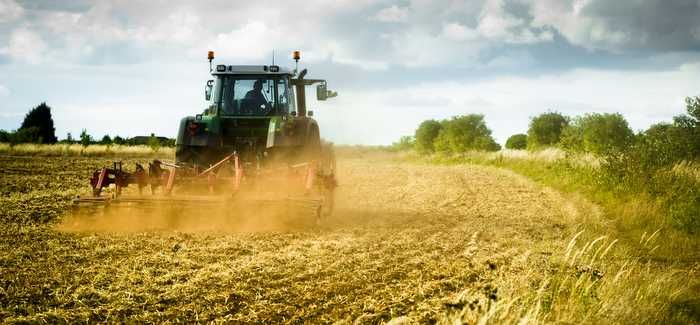 The thermal hydrolysis cake can be used on a greater variety of crops
Veolia said: "The new cake is a balanced fertiliser that helps enrich the soil with key levels of nitrogen, phosphate and sulphur. It's a rich source of organic matter and a useful soil conditioner. Due to these benefits, the cake is suitable for a wide range of agricultural applications and meets the highest safety and quality standards."
A spokesperson explained the process to WWTOnline: "Biosolids removed from the city's wastewater are heated in a pressure vessel to about 165°C at about 6.5-bar pressure. This eliminates any pathogens in the material, producing a sterilised, clean product.
"This 'pressure-cooked' liquid material is fed through an anaerobic digestion process producing biogas from which we can also generate energy. The product – due to this high level of treatment – is now suitable for agricultural use."
The company will benefit from installation of the thermal hydrolysis process through reduced material leaving site, increased green energy generation on site and in terms of long term sustainability.
The Seafield plant, chosen as the site for the technology, is part of the Stirling Water PFI for Scottish Water, with Stirling Water wholly-owned by Veolia and operated by Veolia Water Outsourcing. 
The spokesperson said: "This type of technology is being supplied to other companies such as Thames Water and Yorkshire Water through Veolia Water Solutions & Technologies."
Veolia's organics general manager, Bruce Moffat, said: "We're delighted to launch this new product to the farming community. It will help save farmers' fertiliser costs with the added benefit that it's much less odorous than other bio-solids. Due to the way the cake is treated it can be used on a greater variety of crops including grassland."