UU uses willow to provide energy and cut flood risk
United Utilities has planted more than 30,000 willow cuttings in flood-prone rough pastureland either side of the access track to Keswick Wastewater Treatment Works.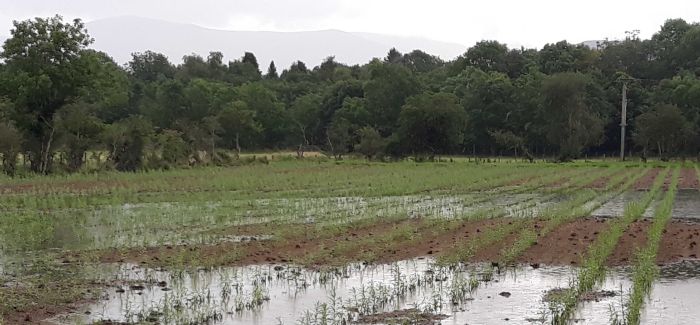 The fast-growing crop will be harvested every two to three years to supply a biomass energy plant in Workington. 
United Utilities land agent Caroline Holden said the two hectares of land was part of the natural flood plain of Bassenthwaite Lake and spent most of winter under water, flooding the access track and making the approach to the sewage works difficult.
After consulting locally, the company signed a 15-year deal to grow and supply willow crop to paperboard manufacturer Iggesund, which uses appropriately sourced biomass as an entirely fossil-free fuel for its Workington paper mill, and many local homes.
Holden said: "Willow grows very fast and we have used it before to stabilise and re-profile river banks like Raisebeck, on Helvellyn, which was damaged in Storm Desmond. It's a very effective, quick and permanent natural solution. 
"The willow crop will help to take up some of the flood water and they will improve the biodiversity of the site by creating an early source of pollen for the bees and pollinating insects. We have never used willow for biomass before but we're hoping this could be the first of many sites near our sewage works we might be able to use in this way."
Neil Watkins of Iggesund added: "Planting short rotation coppice (SRC) willow crop is a great way for farmers to make use of unprofitable land, or diversify their business.  At the same time, this source of biomass provides sustainable green energy, helping to turn the tide on the current climate emergency."