UU upgrades Victorian mains around Liverpool
United Utilities has completed a multi-million-pound project to upgrade four huge water mains that have supplied Liverpool for the last 150 years.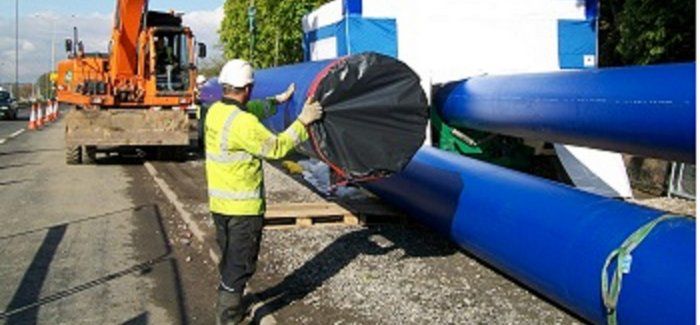 Running from Prescot Water Treatment Works to the city centre through Huyton and Knowsley, and varying in size from 36 to 44 inches in diameter, the pipes have been closely monitored by the water company since two high profile bursts caused problems in 2007 and 2008.
The four massive pipes, the oldest of which was laid in 1856, had provided an excellent water supply to around 400,000 people in Liverpool for decades, but after the two catastrophic bursts, water engineers needed to take action.
Dan Smith of United Utilities, said: "The Victorian engineers who laid these mains all those years ago would be amazed they lasted so long. Over the years they've been patched-up and were given a new inner coating in the early 1990s, but remain a credit to the trailblazing engineers who designed and laid them all those years ago using handheld tools."
The four mains have all be modernised in a multi-million pound project, which has seen engineers sliding the new pipes through the old ones.
Engineers faced many challenges during the past few years: "Overhauling pipes of this size, whilst keeping taps flowing for thousands of customers, took careful planning and meant that each pipeline had to be decommissioned, replaced, tested and commissioned as separate pieces of work, almost creating four projects in one," said Smith.
"We're lucky we could use machines to push the new pipes through the old ones. Some sheer strength was needed, but nothing like the amount required back in the 1850s.
"But like the Victorians, these pipes will outlast us all. In fact, they will beat the 150-year-old record," he added.