UU to increase resilience investment to £250M in AMP6
United Utilities CEO Steve Mogford has announced that the company will increase its investment in projects that will deliver "long-term resilience" from £100 million to £250 million during AMP6.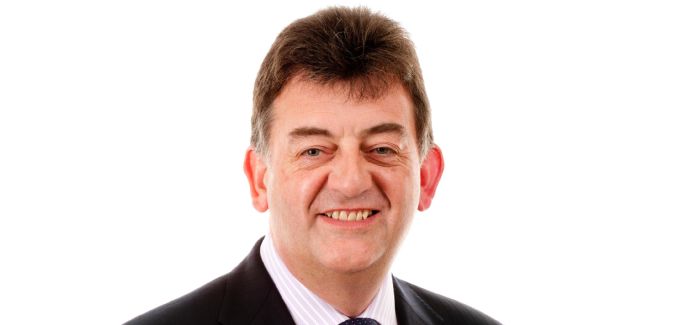 Mogford, speaking as the company released its annual results, said it would continue its "strong track record of sharing outperformance with customers".
"We have already committed to investing £100 million of our outperformance in AMP6 and today we are increasing that amount to £250 million, to fund projects that were not part of our original PR14 settlement but that will help deliver long-term resilience for the benefit of customers and the environment, sooner than would otherwise have been the case," Mogford said.
He added: "This takes our sharing of outperformance across the current regulatory period and the last to a total of around half a billion pounds. We believe that it is appropriate to share our success with customers by reinvesting in resilience measures, thereby improving service and reducing future bills."
UU, which announced it had invested more than £817 million of investment into the pipes, reservoirs and treatment works that deliver water and wastewater services to the North West's 7 million people, said its "radical new approach to running its business is reaping benefits for customers".
It highlighted its investment in advanced technology, data management and energy efficiency as part of a project labelled Systems Thinking, which Mogford said was allowing UU to set "a new performance frontier" in the industry, adding: "We believe that our Systems Thinking approach is five years ahead of the rest of the sector."
UU has seen customer complaints drop by a third in two years and it came top of all the UK's water companies in the latest quarterly customer survey by regulator Ofwat.
It has met its leakage targets for 10 consecutive years and has recently announced it is exploring methods for further improvement, including satellite technology and the UK's first leak-finding sniffer dog.
Mogford added: "The advances we are progressively delivering support ever higher standards of customer satisfaction and operational efficiencies. Our plans for the next five-year period further develop our application of Systems Thinking, underpinning our leadership position and the delivery of the outstanding service customers expect and deserve."
Mogford also highlighted United Utilities' performance during the recent extreme weather event that has prompted Ofwat to announce a review into the water supply problems suffered by customers in many regions throughout England and Wales. 
"One recent example of Systems Thinking in action is the enhanced capability we demonstrated through management of the freeze thaw event that hit most of the country earlier this year," he said. "Unlike many parts of the country, we had sufficient water to meet demand across the whole of our region throughout the event.
"The systems and processes we have developed meant that our customers saw no significant deterioration in service. You will be aware that this was not the case elsewhere and this is now the subject of a regulatory investigation.
"Our use of data and technology and our Systems Thinking approach is a differentiator and is setting new benchmarks for the industry. In doing so, we are delivering enhanced levels of service and resilience along with sustainable improvements in efficiency."