UU to expand Liverpool site
United Utilities (UU) has announced plans to expand its Liverpool wastewater treatment works. This latest scheme will be UU's largest capital programme in the current AMP cycle, and supports the regeneration programme in Merseyside.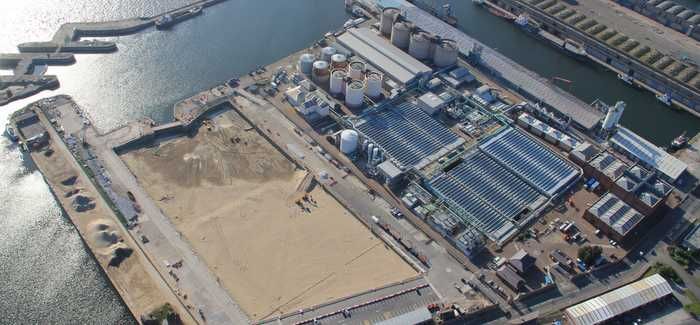 The facility, which serves more than 500,000 customers in and around Liverpool, is to receive a £200M expansion to enhance its capacity to treat up to 11,000l of wastewater per second.
It will deliver environmental benefits through higher standards of treatment than possible with the existing plant, as well as create up to 350 jobs during construction at the site.
The project has been de-risked by discrete project phasing and is well underway with the dock already having been dredged to provide for the foundations and the subsequent in-fill is now almost complete.
This investment programme will deliver both environmental benefits and growth in the company's regulatory capital value. The works, at Sandon Dock in Regent Road, are being extended into the redundant Wellington Dock, and will serve more than 600,000 people and industry in Liverpool from Crosby in the north to Speke in the south.
The scheme is scheduled for completion on 2016.
Garston and Halewood MP and shadow transport secretary Maria Eagle 
visited the works recently. She said: "The River Mersey is iconic and vital to the economic fortune of Liverpool. The river's transformation over the past 20 years has been the spark for some major investment in the waterfront area of the city and any scheme that will further improve the quality of water in the Mersey is to be welcomed."
Mark Walker, United Utility's principal project manager, commented: "Our existing plant has played a key role in the clean-up of the River Mersey and the new works will ensure we can continue to build upon that legacy."