UU sewer workers praised for tackling Liverpool fire
Two quick-thinking sewer workers have been praised by United Utilities bosses after tackling a blaze at a house in Liverpool.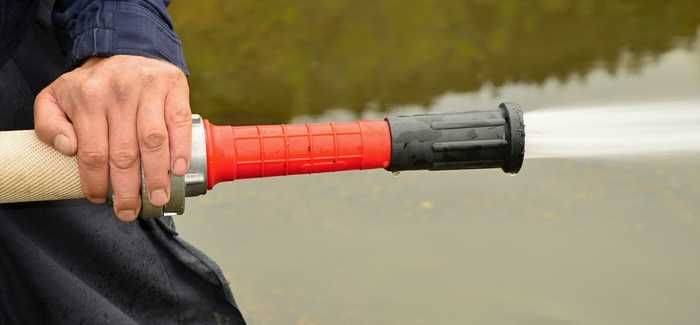 To the amazement of bystanders, Marcus Walker and crew mate Andrew Jones used their wastewater response vehicle to put out the flames after spotting the fire in a front garden at Orrell Rd in the north of the city.
Walker, 45, explained that the pair happened to be passing on their way to a nearby sewer job when they saw the fire.
"We saw all this smoke in the street and thought it must be a car fire," he said. "Then we saw the flames in the front garden.
"An eight-foot privet hedge, three wheelie bins and some rubbish was ablaze and the flames were about 15 foot high.  It was getting close to the front door so we pulled over to see if we could help.
"I said to Andrew, we've got a tanker full of water and pumping equipment so let's use it."
Before joining United Utilities as a Customer Support Technician, Walker served in the Royal Navy in the 1990s where he trained as a fire-fighter, so the instinct to help protect people and property kicked in. 
"The specialist vehicle we use to clear sewer blockages is called a Cityflex and it's equipped with a tanker full of clean water, high pressure pumps and jetting equipment, amongst other things. So it was easy enough to turn the hoses onto the fire and put out the flames. We also hosed down nearby cars that were getting very hot near the fire."
The flames were almost out when the fire service arrived on the scene and took over. After the pair got back in the wagon, they went back to finish off clearing a sewer blockage for an elderly lady nearby.
United Utilities wastewater response manager James Edge said: "I'm not surprised by this fantastic show of community spirit and bravery. Marcus and Andrew are great guys and clearly Marcus's skills as an ex-serviceman have not been forgotten. These two always go the extra mile to help our customers and they should be very proud of themselves."