UU sewer workers attend record number of festive call-outs
Sewer workers for United Utilities attended a record number of call-outs in Cheshire over the festive period to unblock public and private sewer pipes.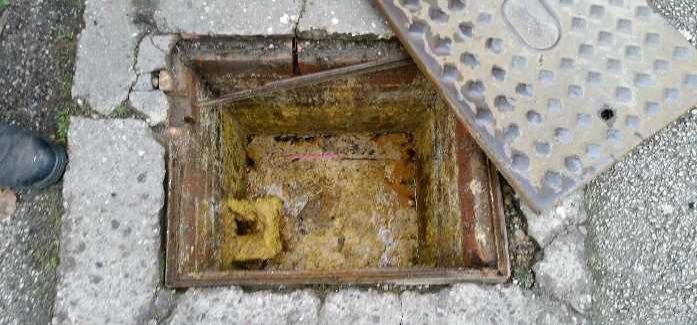 Figures obtained for across the North West show households poured around a quarter of a million pints of fat down the drain from Christmas turkeys and other meals over the festive season - leading to blocked pipes and large bills.
During the holiday period, United Utilities said 25% more fat – about 500 tonnes – went down drains in December than at any other time.
Each blocked sewer costs the Warrington-based firm around £250 to unblock.
In Congleton, engineers with specialist equipment spent hours in Swan Bank unblocking a 24-inch sewer after complaints from nearby businesses of unpleasant odour and nearby public footpaths flooded.
When crews removed manhole covers to a 2.4-metre chamber it was bursting with fat and grease.
Engineers had to deal with an increase in sewer blockages across East and West Cheshire, with 400 emergency call-outs for help many caused by grease, fat, or oil solidifying in the pipes.
The water and wastewater utility spent around £13 million in 2016 to unblock items from the public sewers.
Tony Griffiths, from United Utilities said: "Fat and grease cause more than half the sewer blockages we deal with every year. At Christmas, the volume of cooking fat entering the sewers goes up dramatically - which can spell big headaches for our engineers, and for households.
"When the fat cools, it hardens, clogging pipes and causing wastewater to spill out into streets, streams, rivers and even homes and gardens. And it's not just our sewer pipes that suffer. Household pipes can get blocked too, resulting in hefty bills.  
"We're advising all our customers to pour their fat and oil into a container, and once cooled, scrape it out into the bin. It's the surest way to avoid a blocked sewer all year-round."
United Utilities runs a campaign called Think Before You Flush, which encourages customers to avoid flushing or pouring away items that cause blockages.
The company expects to deal with at least 28,000 sewer blockages in 2017. According to the Consumer Council for Water, three quarters of all sewer blockages - and half of all cases of sewer flooding - are caused by people putting items they shouldn't down the loo or the sink.