UU reveals new connection charging plan
United Utilities has unveiled a new framework for water and sewerage connection charging which it says will be simpler for developers wanting to connect new properties to water supply and the sewer network.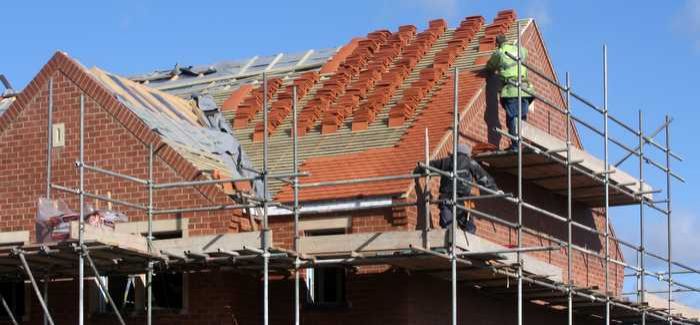 The plan, revealed at the company's annual Developer Forum event, includes fixed fees for many activities and a standardised menu of choices for others. The aim is to promote transparency and make it easier for developers to establish likely costs at the outset.
The framework is the culmination of two years' work with stakeholders from across the development industry including the Home Builders Federation, House Builders Association, property developers, design consultants, self-lay providers, NAVs and local authority planners.
Paula Vickers, Head of Developer Services and Planning at United Utilities, said: "We have been looking at the revised guidance to improve the charging framework for developers. We want to make the charges fairer, more transparent and easier for customers to understand the kind of costs involved. It's also really important to us that we develop a framework, in consultation with our customers, to ensure we are not only facilitating development and house building in the North West, but also to promote competition and sustainable development."
"We're now the first UK water company to share these indicative charges with our stakeholders in the property development industry."
"Increasingly we see more and more evidence of changing weather patterns such as frequent heavy rainstorms and it's critical that developers now consider climate change from the outset of their plans.  We can play our part by setting infrastructure and connection charges that incentivise and encourage a sustainable approach by developers and reward those that build in a way to mitigate the impact on the existing network."
United Utilities has already carried out two focus group sessions and a written consultation to understand what developers want to see in the new charging scheme. The proposed new charges are indicative at this stage and UU will consult further with the industry and take on board further feedback before final charges are published by 1st February 2019.
The proposed new charging principles work on a "no surprises" basis. "The old charging structure was very complex so we have suggested a fixed fee approach for many aspects and a standardised menu of charges for construction activities," Vickers explained. "This will allow developers to work out the cost of their new water and wastewater infrastructure and connections without the risk of any unexpected extra costs down the line. We've listened to feedback from our stakeholders and we understand how important this financial certainty is right from the outset."