UU prevents sewer flood threat in St Helens
United Utilities (UU) is investing £5M in St Helens to prevent the threat of sewer flooding. The investment is for the construction of bigger sewers and a huge storage tank in the Eccleston area.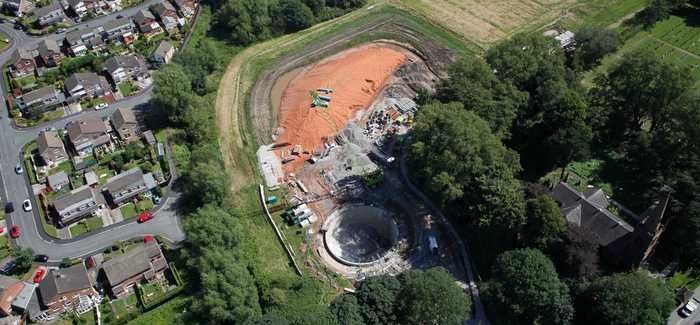 The project includes the construction of a 2,500m³ tank to temporarily store rainwater
The scheme, which should be completed by the end of this year, will enable temporarily storage of rainwater during very heavy storms. Instead of flooding the Eccleston area, heavy rain will now be stored temporarily in the larger sewer pipes and 2,500m³ tank next to Church Lane, before being sent to the treatment works.
In the past, the rain had flowed into and overwhelmed the sewers, flooding homes with a mix of rain and sewage.
UU project manager Jose DeFreitas said: "We're delighted this project will soon be completed, bringing peace of mind to dozens of householders in the area. Sewer flooding is an awful experience for our customers and the whole project team has found constructing the scheme very rewarding."
The flooding project is part of UU's AMP5 £3.5B investment programme of improvements to water and wastewater services across the region.