UU plans 'major water resilience scheme' worth over £750M
United Utilities has announced plans to cut bills and deliver a "major water resilience scheme" for customers in Manchester and the Pennines in its business plan to Ofwat.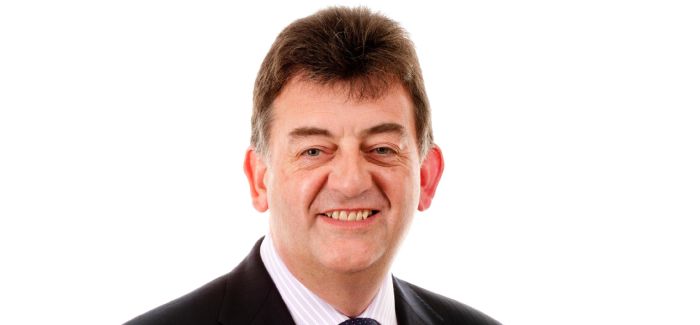 United Utilities CEO Steve Mogford said the 'plan represents the next step towards our vision to be the best UK water and wastewater company'
The company intends to reduce average bills by 10.5 per cent in real terms in between 2020 and 2025 and is also targeting a reduction of over £1 billion in expenditure compared with AMP5.
It also announced that it will deliver a major water resilience scheme with estimated construction costs of over £750m in AMP7 and AMP8, to be directly procured for customers in Manchester and the Pennines. No further details were revealed.
It said it would implement a "bold strategy of innovation with further advancements in Systems Thinking capability". United Utilities CEO Steve Mogford had said in May that the Systems Thinking approach had been the cause of the company's success during the 'Beast from the East', adding that it was "a differentiator and is setting new benchmarks for the industry". 
Mogford, speaking after submitting the plans to Ofwat, said: "Our business plan sets out our ambition to build on our achievements in AMP6 and deliver a better quality, more reliable water and wastewater service for customers in the North West of England to 2025 and beyond.
"We are cutting bills such that they will be lower in real terms in 2025 than they were 15 years ago, whilst also delivering higher standards of service, increasing resilience, delivering innovation and investing for the long-term.
"We exit AMP6 as a high performing, responsible company and have submitted a plan for AMP7 that delivers for customers, aligned with the key PR19 themes. Our plan represents the next step towards our vision to be the best UK water and wastewater company and has benefited from extensive engagement with customers and other stakeholders in our region.
"We are excited about what it means for AMP7 and beyond and we are confident that this is a very high quality and ambitious plan, rich in content, with a compelling proposition of bill reductions and service improvements."
Louise Beardmore, the company's customer services director, said: "We have drawn up our proposals after asking the views of a record number of customers and stakeholders – more than 140,000 customers took part in the engagement process and our consultation campaign reached 1.7 million people across the North West.
"We've listened to their feedback and we've shaped our plan to deliver more for less. Affordability is a hugely important issue for many people in our region and if our plans are approved we will be able to provide additional financial support for 150,000 customers and move a quarter of a million people out of water poverty.
"And from 2020 we are planning to launch a new commitment called CommUnity Share, which means that if our dividends are much higher than expected, we will share the benefit with customers and communities across the North West through a 'CommUnity Dividend' – delivering further bill reductions, more financial assistance for customers or community grants.
"This is in addition to our existing approach to benefit sharing with customers which has seen over half a billion pounds reinvested for customer benefit over the past decade.
"We believe our business plan strikes the right balance of affordable prices, better services and shared rewards if we outperform our ambitious proposals."