UU makes a splash in Lake Windermere for pipe inspections
United Utilities (UU) engineers plunged to new depths recently in order to inspect some of the company's more difficult-to-reach assets in the Lake District.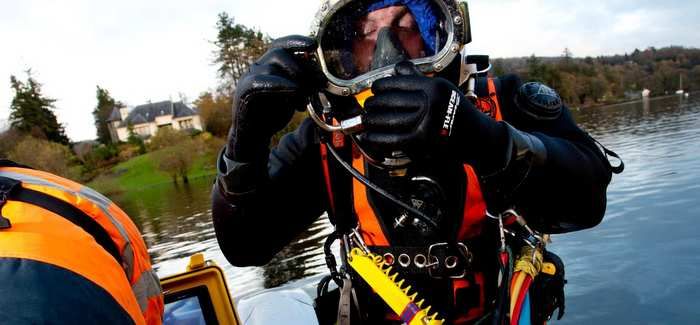 The divers carried out inspections and minor repairs
A five-strong team of divers spent four days inspecting and performing minor repairs on some of the submerged pipes and chambers that lie 20m below the surface of Lake Windermere, which provides a source of water. The lake is also where the rain, which washes from lakeshore communities such as Bowness and Ambleside, ends up.
Civil engineer Jade Hundziak said like any equipment, the pipes needed regular inspections and maintenance to keep them in tip top condition. Divers were the only way to reach ones that were deep underwater.
"They managed to clean a penstock, remove a small sample of anti-corrosion equipment for closer inspection and carry out a routine check. Everything is looking fine," she said.
Earlier this month, the work done by Hundziak and her colleague Martin Berry, a senior civil engineer, was recognised by the Association of Diving Contractors, who named them as its Client Representatives of the Year.