UU invests £40M to reduce phosphorous in Lake Windermere
United Utilities (UU) is investing £40M as part of a project to improve water quality in Lake Windermere.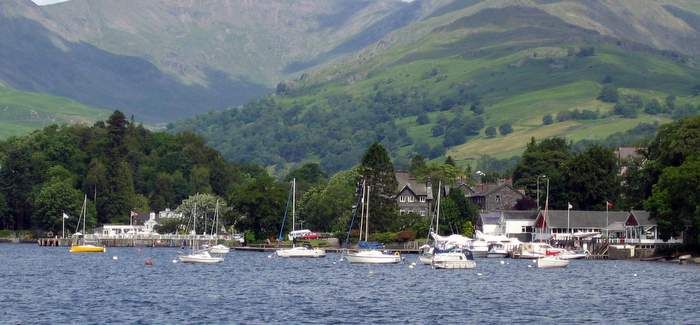 The project involves laying a new 6.5km sewer and upgrading two local wastewater treatment works, in order to significantly reduce the amount of phosphorous in the lake. Phosphorous can cause algal blooms, which can reduce the amount of oxygen in the water - inhibiting aquatic life, and potentially impacting on recreational uses of the lake. 
The scheme will reduce the number of times the sewer network overflows into the lake during heavy storms. These overflows are a contributor of phosphorous in the lake.
The new 6.5km sewer will take extra sewage flows to the UU's Windermere wastewater treatment works. Improvements are planned at the existing Glebe Road pumping station (whose purpose is to pump sewage flows uphill), as well as upgrades at both Windermere and Ambleside wastewater treatment works.
The scheme will commence in November this year, with work taking place throughout the winter months until March 2017. Successive winter periods of work in 2018 and 2019 will also be required, with completion of all projects expected by March 2020.
It aligns with the Environment Agency's long-term strategy for water quality improvements to Lake Windermere, and with the Lake District National Park catchment management objectives.
Pippa Smith, wastewater asset manager for UU, said: "This is a very important project for water quality in this most iconic lake. Once all our work is complete, we will have significantly reduced the amount of phosphorous entering the Lake Windermere. This will be a great result for aquatic life, recreation and tourism.
"It's worth remembering, however, that this project is only part of a bigger jigsaw puzzle for Windermere. Around half of the phosphorous in the lake is caused by water running off agricultural land or from private sewerage treatment systems. Sewer upgrades can contribute a lot, but are not the only answer. Ultimately, we want this project to create a lasting legacy for the area, supporting wildlife, tourism and a thriving local economy."