UU hits out at One Direction star for wasting water
United Utilities (UU) has criticised One Direction star Harry Styles for keeping the tap running while he brushes his teeth during a video clip. The company said Styles sets a bad example, wasting more than six litres a minute in a clip that has had more than 1.3 million views.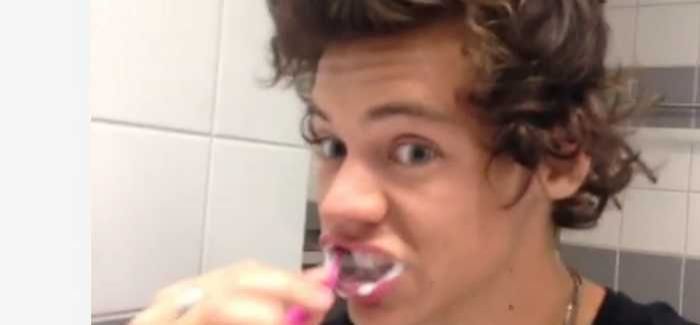 The video clip shows One Direction's Harry Styles brushing his teeth while the tap is running
A UU spokesman said: "This video shows water heading in One Direction: down the plug hole. But a running tap wastes more than six litres of water a minute.
"If all Harry's fans remember to switch the tap off every time they brush millions of litres of water would be saved every day. We're sure Harry simply forgot on this occasion – but we'd be more than happy to send him and the rest of the band one of our free water saving packs, to help them do their bit."