UU fined £75,000 for environmental permit breaches
United Utilities (UU) should be fined £75,000 for breaching environmental permitting regulations at Davyhulme Wastewater Treatment Works, Manchester Crown Court has ruled on Friday (September 27). The court's decision follows an appeal by UU against the fines.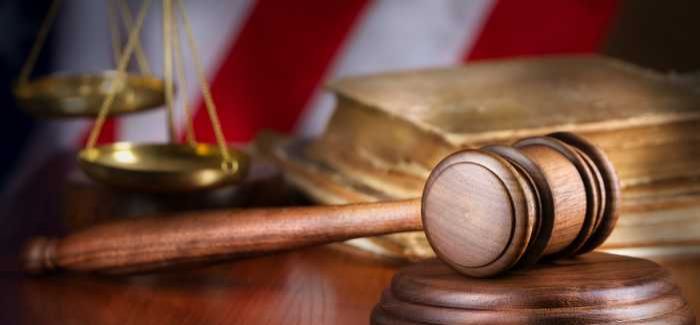 UU had been prosecuted for permit breaches that occurred in 2010 and 2012
The company had previously pleaded guilty to five breaches of Environmental Permitting Regulations at its site in Rivers Lane, Urmston, arising from two separate incidents.
The Environment Agency's (EA) prosecution followed extensive investigations that began when UU reported a fire at the site on December 9, 2010. Greater Manchester Fire and Rescue Service confirmed it had attended a well developed fire caused by flammable gas and air mixed together within a filter system which had encountered an ignition source.
The investigation established a unit to treat siloxanes - residue which builds up in engines and reduces efficiency - had caught fire and exploded. Subsequent investigations showed permit conditions had been breached:
Between April 28, 2010 and December 9, 2010 UU had not operated the siloxane plant in accordance with its permit
UU had not obtained the EA's prior written approval to install two carbon filters and blank off the stack at the plant, in contravention of its permit conditions
Further investigations established the company had no formal procedures in place for start-up or the shutdown of the siloxane plant, emergencies or maintenance, which was in contravention of a permit condition requiring the company to manage and operate its activities in accordance with a management system identifying and minimising the risks of pollution, including those arising from operations, maintenance, accidents, incidents and non-conformances.
Following the December fire, the EA served an enforcement notice on UU in November 2011 to improve its Environmental Management System and implement a Management of Change Procedure.
Another investigation was launched when the EA became aware that the company had installed a temporary odour control unit (OCU) at the works without first obtaining the required variation to its permit, resulting in further breaches of the permit conditions.
UU pleaded guilty to two breaches of permit conditions between 28 Between April 28, 2010 and December 9, 2010 and another three breaches between February 27, 2012 and August 7, 2012.
On Friday, UU was fined a total of £75,000 and have previously been ordered to pay costs of £18,980 at Trafford Magistrates Court on May 17.
Dave Marshall, Manchester installations team leader for the EA, said: "The environmental permitting regulations are in place to provide protection to the environment and prevent harm to the public. While United Utilities has a strong track record in environmental performance, in this case there were serious failings by the company to adhere to conditions of its environmental permit.
"The company has shown acknowledgement through its guilty pleas and has implemented a Management of Change System at all sites to address the issues raised. We are working together to ensure the site operates in accordance with its permits."