UU disappointed by proposed strike action
United Utilities has said it is "disappointed" that a significant number of employees are to strike over plans to cut their staff pension scheme.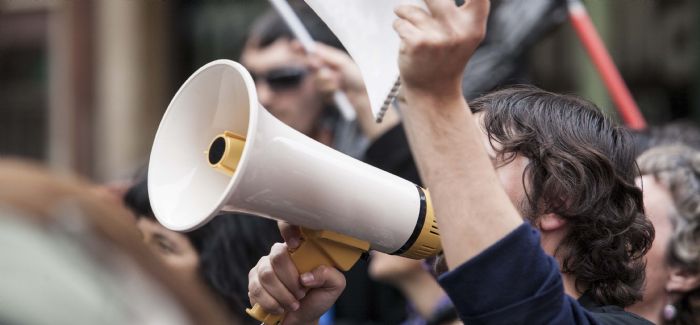 The strikes – the first since 1992 – are due to take place on Friday 16 March and Monday 19 March and public service union Unison said workers who repair pipes, treat wastewater and resolve queries from the public will be involved.
Unison pointed to a surplus of £248M for the pension scheme in March 2017, and the union's North West regional organiser Vic Walsh said: "United Utilities are making an unnecessary and unjustified grab for the retirement incomes of their workers.
"The pension scheme is in good financial health and there is no need for these changes to be made.  It is not too late for management to see sense and stop the strike action by halting their plan."
Unison highlighted the £1.25BN paid to shareholders over the past five years and suggested the decision may have resulted from the compensation – in the region of £20M – that United Utilities paid out for a cryptosporidium outbreak in 2015. 
Walsh added: "Our members are asking whether they are being made to pay the costs of the company's failings out of their pensions. While executives and shareholders are doing nicely, attacks are being made on the staff who deliver an essential service to the public.  It is wrong that a public utility is being run in this way." 
However, United Utilities – whose financial statement last year also showed that the pension surplus had fallen to £248M from £275M a year earlier – said the costs of the pension scheme may otherwise have become unsustainable.
"We are disappointed that Unite, Unison and Prospect have asked their members to walk out for two days," the company said. "Around a third of employees are involved, and we have plans to keep our services running as normal. 

"Many companies have found that final salary pension schemes have become much more expensive to fund and United Utilities is no exception. The costs of keeping our company scheme open are predicted to keep on rising to unsustainable levels. 

"The unions helped to shape the final version of the new scheme. Rather than scrap the defined benefit scheme as planned, we agreed to introduce a hybrid scheme, which will cost us considerably more. So, we have made considerable concessions already and hope that the unions will show a similar desire to compromise."
Elsewhere, the Unite union has accused Anglian Water of "seeking to provoke strike action" by refusing to enter talks at the conciliation service Acas over the closure of its final salary pension scheme. 
Unite said over 5,000 workers at Anglian stand to be affected, with some potentially losing up to £100,000 should the new planned defined contribution pension scheme fail to deliver. It added that 3,700 more workers are affected by proposed changes to a separate existing defined contribution scheme.
Unite regional officer Adam Oakes said: "Anglian Water bosses are pocketing millions in pay while hiking up bills for customers and attacking the hard-earned pensions of workers.
"Rather than entering into talks, management is trying to railroad through pension changes which could see some lose up to £100,000 in retirement income. The offer of a derisory £600 in compensation, at a time when Anglian Water is paying out millions to shareholders, is an insult to a loyal workforce.
"Pensions are workers' deferred wages enabling them to provide for themselves and their loved ones in retirement. We would urge bosses at Anglian Water to stop seeking confrontation and start listening to its workforce by engaging in talks with the trade unions at Acas."