UU awards £170M Davyhulme contract
United Utilities has awarded a contract worth up to £170M to upgrade its Davyhulme Wastewater Treatment Works to the joint venture between Laing O'Rourke and Imtech.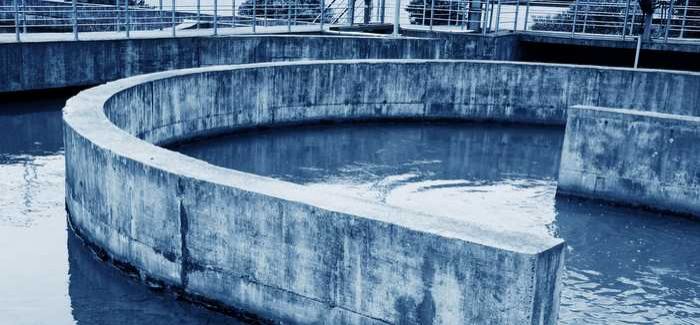 The contract involves the design, procurement, construction and commissioning of a new process treatment facility to achieve a lower final effluent (FE) ammonia consent and meet the requirements of the Water Framework Directive for water going into the Manchester Ship Canal. Davyhulme, the largest WwTW in the North West, treats wastewater from a population equivalent of about 1.1M from Greater Manchester.
The contract, with a potential value of between £123M and £171M, was awarded after a competitive tender process involving three organisations. The work involves the remediation of previously abandoned land in advance of the construction of six circular primary settlement tanks and a new activated sludge plant with ten circular final settlement tanks. There will also be a new inlet works, while the two existing activated sludge plants will be refurbished.
The joint venture will be supported by consulting engineers Hyder Consulting and Mott MacDonald. The project team will use digital engineering, building information modelling (BIM) and DfMA (Design for Manufacture & Assembly) processes, allowing the plant to be built 'virtually' before starting construction on site.  
Work is expected to take 36 months to complete.
Richard Sutton, United Utilities senior project manager, said: "Davyhulme is an iconic site where modern wastewater treatment was invented more than a hundred years ago. We are keen to get started on this next development in the plant's history, to ensure we continue to serve the people of Manchester into the 21st Century." 
Graham Flynn, Laing O'Rourke Imtech Project Director added: "We are delighted that United Utilities has selected Laing O'Rourke Imtech to help Davyhulme Waste Water Treatment Works become one of the UK's most efficient and sustainable waste water treatment plants. Our ability to maximise the benefits of modern, offsite construction and engineering techniques is central to our solution, meaning that we can deliver this complex scheme in a live environment with minimal disruption."