Utility force generates Northern recovery
Yorkshire Water and Northumbrian Water are joining energy providers, Northern Gas Networks and Northern Powergrid in what will be their biggest ever combined programme of capital and operational expenditure.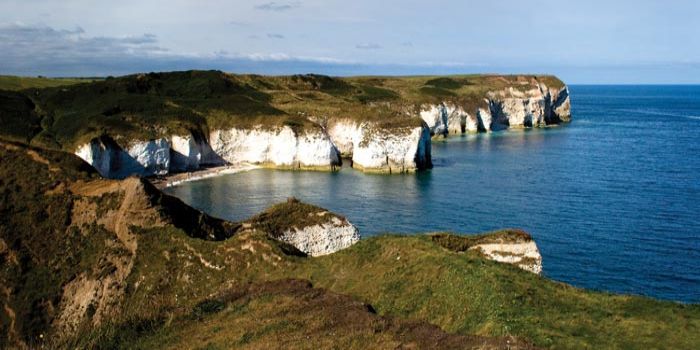 The coastline between Filey and Bridlington - bathing water improvements are expected to benefit Yorkshire's tourism industry
At a launch event in March at the House of Commons, the four utilities said they are working together to boost the fortunes of two of the hardest hit regional economies through a £21bn package of network improvements over the next ten years in Yorkshire and the North-east. The money will be spent on improvements to ensure their water, electricity and gas networks are best placed to cope with climate change challenges, population growth and affordability.
An independent report by Leeds University and Edge Analytics into the economic value of water and energy assets to the North of England, calculates that for every £100 of capital and operational expenditure by the four utilities, a further £93 is generated within the regional economy.
This means that the combined spending of £21bn by the four utility companies could create over £40bn of economic activity over the next ten years in Yorkshire and the North East, because of the supplier ripple effect. The report states that "set against this harsh economic backdrop, the activities of industries such as water and energy infrastructure are more valuable than ever..... as it's larger in scale and more regionally focused than that of most businesses."
Yorkshire Water's £1.9bn programme includes £100M to help reduce the risk of flooding incidents by increasing the capacity of its sewer network and £110M to improve bathing water quality. Northumbrian Water's £875M programme includes £120M to reduce the risk of sewer flooding and £70M investment in AD.