Utility companies commit to permanent flood defences for key assets
Utility companies have made a commitment to increase flood protection of their key local infrastructure assets so they are resilient to extreme flooding.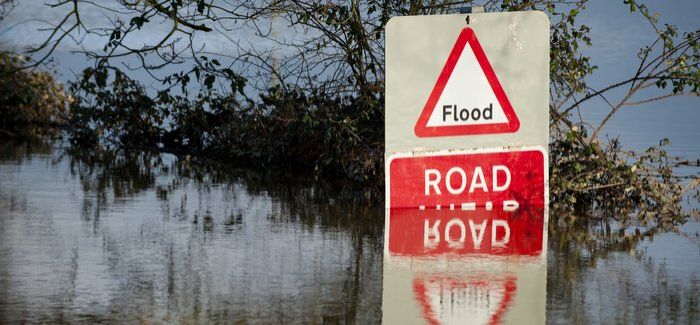 Defra has published its National Flood Resilience Review, outlining its new approach to preparation for and resilience to flooding. In the report, the government said the water and telecoms sectors had plans in place for temporary improvements to resilience for the coming winter, like those already available in the electricity supply industry.
"These plans will ensure that the utilities obtain stock-piles of temporary defences in advance, and have ready site-specific plans for deploying them where appropriate and possible, if and when serious floods occur this coming winter," it said.
However, throughout the rest of this year, all three sectors will develop and implement longer term plans for permanently improving the resilience of service provision to local communities from flooding.
This could be delivered by increasing interconnectivity to enable service provision to be rerouted in the event of asset loss. Alternatively, companies could install permanent defences at significant local infrastructure asset sites or, in cases where permanent defences are not cost-effective, through other measures.
Defra also said it will work with the utilities to improve cooperation and information-sharing between the government bodies such as the Met Office and Environment Agency and infrastructure operators on resilience – both in relation to flooding and more broadly.
To help achieve this, the government is working with the utilities to establish a national infrastructure resilience council or forum.
As part of the review, the government has committed to £12.5M for new temporary defences, such as barriers and high volume pumps, at seven locations across the country.
Environment secretary Andrea Leadsom said: "Last winter we saw just how devastating flooding can be. This review sets out clear actions so we are better prepared to respond quickly in the event of future flooding and can strengthen the nation's flood defences.
"Work is already underway towards £12.5M of new temporary defences stationed around England, better protection for our infrastructure and new flood modelling that makes better use of data and technology.
"We are absolutely committed to reducing the risk of flooding by investing £2.5bn up to 2021 so we can help protect families, homes and businesses this winter."
A version of this article first appeared on Utility Week.