Utilities urged to map out digital future
Water leaders are being encouraged to plot their company's progress on digitalisation with the help of a 'digital adoption water curve' contained in a new white paper from the International Water Association (IWA) and Xylem.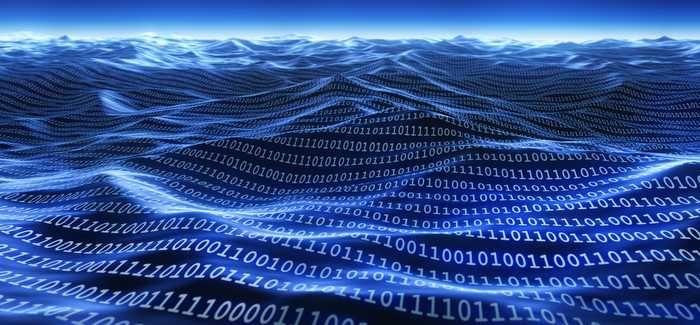 Containing insights from 40 utilities and 20 industry thought leaders globally, the white paper – entitled Digital Water: Industry Leaders Chart the Transformation Journey - urges water leaders to think boldly about their digital future and the impact they can create for their broader watersheds and communities.
Examining how digitalisation is transforming the water sector, the report introduces the Digital Water Adoption Curve, a new tool to help utilities assess their digital maturity and map their digital future. Water thought leader and author Will Sarni, CEO, Water Foundry, served as a key author of the report.
Global water challenges, like climate change, population growth, increasing urbanisation and ageing infrastructure, continue to intensify. The latest UN data estimates that 3.6 billion people - almost half the global population - live in areas that are potentially water-scarce at least one month per year and by 2050, more than 5 billion people could suffer water shortages due to climate change, increased demand and polluted supplies. Against this backdrop, water and wastewater utilities are turning to new and innovative solutions including digital technologies, to drive sustainable water management.
"At a time when global water challenges are escalating, digital solutions offer communities around the world bold, new ways to optimise, manage and conserve this most precious resource," said Kala Vairavamoorthy, IWA Executive Director. "'Digital Water: Industry Leaders Chart the Transformation Journey' leverages the insights of IWA members to help utilities learn from their peers, harness the power of digital technologies and enable communities around the world to become more water-secure," states Kala Vairavamoorthy. "Only together can we shape our water future."
Patrick Decker, President and CEO of Xylem, added: "The world has to think and act differently about water. There simply is no other choice. Water challenges like scarcity, affordability and resilience are placing millions of human lives at risk, endangering our environment and the global economy, and impeding social progress. These urgent threats are not some far-off problem in the future. They are upon us and growing by the day. We need step-change, and digital innovation is the answer. This paper is a call to action to water stakeholders around the globe. We have the opportunity of a lifetime to solve water and to change history – let's seize it."
The white paper is available here: Digital Water: Industry Leaders Chart the Transformation Journey