Utilities 'ripe for a revolution' says Ofwat's Ross
Ofwat's outgoing chief executive Cathryn Ross believes the water sector and other utilities are 'ripe for a revolution' as she predicts a 'radical shake-up' in how customers will buy utilities and home services.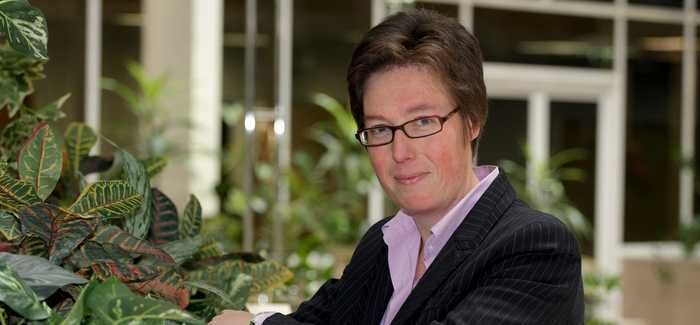 Speaking at a conference yesterday (21 November) Ross suggested that in the coming years customers would no longer have multiple providers for services such as water, electricity and telecoms.
Instead she said they would work with a single company which would take care of all the administration and much of the decision making when it comes to their bills and contracts for water, energy, broadband, home insurance and home emergency cover.
Ross predicted the change will be shaped by specialist companies emerging and using leading edge data analysis to better understand customers' needs and priorities and find the best combination of services at the right price.
She said: "Imagine a world in which you don't even know who your supplier of water and waste water services is, or who supplies your energy, or broadband, or maybe even your home insurance and emergency cover.  Because you have a contract with an intermediary who takes care of all that for you. 
"You may well have given them the ability to turn some bits of your home infrastructure on and off to manage demand and reduce costs, because this will enable you to get a better deal.    
"To my mind this means the water sector, indeed all utilities, are ripe for a revolution."  
Ross warned if these "radical changes" emerge, then regulators will need to "radically" change as well.
She challenged regulators to: "stop thinking in [their] silos about water bill payers, energy bill payers, telecoms bill payers, insurance customers and start thinking about 'home services' customers.
"Or better still human beings, with busy lives and competing demands on their money and time." 
Ross said Ofwat has had a "lot of support" for the four themes set out for PR19 – great customer service, long-term resilience, affordability for all and innovation – but she admitted she "wasn't impressed" by some of the responses from companies about Ofwat's approach to determine the weighted average cost of capital (Wacc).
She said: "I think it is fair to say that some companies aren't fans of our proposed approach. We received a number of responses along the lines that 'we couldn't possibly move away from an approach to the cost of capital heavily based on history and regulatory precedent because… well … that would be … unprecedented.' I don't think I'm giving much away if I say that we weren't very impressed with those arguments."
She added: "The fact of the matter is that if we have learned one thing from the last 20 years it is that the in the world of financing costs, trying to predict the next five years simply by looking backwards is likely to result in getting it wrong. And over the past 20 years, the direction of error has been consistently in favour of companies rather than customers."
Ofwat will be publishing its methodology for PR19 on 13 December.