Urgent action needed to boost wastewater reuse - report
Decisive, urgent and large-scale action is needed across the globe to increase wastewater and faecal sludge treatment, reuse and recycling, according to a new International Water Association (IWA) and OPEC Fund for International Development (OFID) report.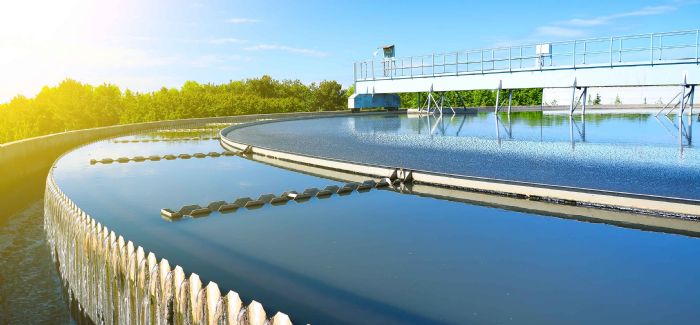 The potential within wastewater treatment is becoming a topic of increasing importance globally.
The report, entitled "The Reuse Opportunity", said around 80% of wastewater is currently discharged into waterways worldwide and highlighted the United Nation's Sustainable Development Goals (SDGs), which demand that governments commit to halving the amount of untreated wastewater and substantially increasing recycling and safe reuse by 2030.
The IWA and OFID described used water as "one of the most under-exploited resources we have", with the potential to recover energy, water, organics, phosphates, nitrogen, cellulose, rare earths and other resources, and added: "Technologies are increasingly making resource recovery from wastewater commercially feasible, including bio-gas, fertiliser, paper, metals, plastics and, perhaps most importantly, it is a source of 'new' water.
"For the water sector, transitioning to a circular economy presents an opportunity to fast track achieving the SDGs through accelerating and scaling-up recent scientific and technological advances that support greater efficiency in the sector."
The report looked at eight cities in depth – Aqaba, Bangkok, Beijing, Chennai, Durban, Kampala, Lima and Manila – but said "the approaches being pioneered in these cities are applicable and scalable globally".
Professor Kala Vairavamoorthy, Executive Director of the IWA, said: "The global market for wastewater recycling and reuse reached nearly $12.2BN [£8.8BN] in 2016 and is estimated to reach $22.3BN [£16.1BN] by 2021.
"This market expansion is in response to a growing demand from cities and industry for water against a backdrop of increased urbanisation, population growth and climate variability, the result of which is greater water scarcity at a time of increasing global demand. Wastewater management as a resource is a critical solution to these challenges."
OFID Director-General Suleiman J Al-Herbish added: "This report illustrates both the global wastewater challenge, and the reuse opportunity in eight cities. These are all cities in low- or middle-income countries where future challenges will be more acute and the need for change is urgent."
The report emphasised the importance of governance framework to enable the solutions highlighted in the selected cities as well as public engagement "to increase the acceptance of wastewater reuse". 
Speaking at the World Water-Tech Innovation Summit in London last month, Denis Bilodeau, President of Orange County Water District, discussed his organisation's pioneering work taking partially treated sewage to drinking water standards, saying $1M was spent on public engagement prior to the plant opening.
"We had a tremendous barrier to overcome in terms of the 'yuk' factor," he said.
As highlighted in the IWA and OFID report, other areas have benefited from reused wastewater for industrial and agricultural purposes.