Urgent action needed to address water shortages and flood risk
Urgent action is needed in the UK to address climate-related risks including water shortages and flooding, a new report by the Committee on Climate Change's Adaptation Sub-Committee (ASC) has warned.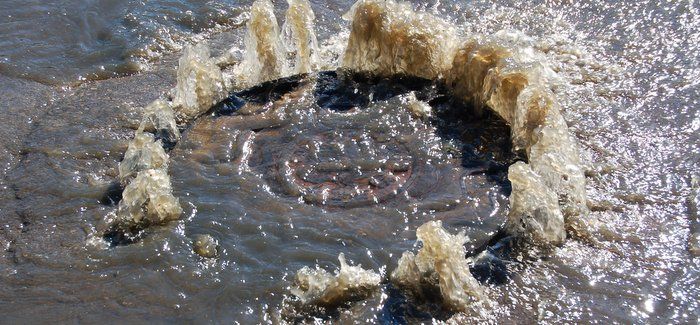 The UK Climate Change Risk Assessment Evidence Report sets out the most urgent risks and opportunities arising for the UK from climate change. It emphasised that climate change is happening now and that globally, 14 of the 15 hottest years on record have occurred since 2000.
It concludes that the most urgent risks for the UK resulting from these changes are:
Flooding and coastal change risks to communities, businesses and infrastructure
Risks to health, wellbeing and productivity from high temperatures
Risk of shortages in the public water supply, and water for agriculture, energy generation and industry, with impacts on freshwater ecology
Risks to natural capital, including terrestrial, coastal, marine and freshwater ecosystems, soils and biodiversity
Risks to domestic and international food production and trade
Risks of new and emerging pests and diseases, and invasive non-native species, affecting people, plants and animals
The report said more ambitious and co-ordinated action by water companies, other abstractors and governments is needed to significantly reduce demand. "Given the long lead times involved, longer-term planning of supply-side options is also needed," it said.
Priorities for further action and research include:
More action is needed to support communities facing increasing flood risks, especially in areas where formal flood defences are unlikely and long-term viability is at risk
With sewers in many urban areas already at or over capacity, more action is needed to protect properties whilst also beginning to redesign urban landscapes (such as through the use of sustainable drainage approaches) to be able to cope with more intense patterns of rainfall
Further work is needed to assess and address infrastructure vulnerabilities such as water treatment works, including as a result of interdependencies between networks. This includes the risk of sewer failure and consequential flooding
Strategic choices need to be made about the value of protecting agricultural production in flood risk areas when this could further increase run-off rates, silt deposition in rivers, and downstream flood risk
Lord Krebs, chairman of the Adaptation Sub-Committee, said: "The impacts of climate change are becoming ever clearer, both in the UK and around the world. We must take action now to prepare for the further, inevitable changes we can expect. Our independent assessment today, supported by the work of hundreds of scientists and other experts, identifies the most urgent climate change risks and opportunities which need to be addressed.
"Delaying or failing to take appropriate steps will increase the costs and risks for all UK nations arising from the changing climate."