£6.2M upgrade for WWTWs in Pembrokeshire
Keeston and Clarbeston wastewater treatment works in Pembrokeshire are set to get a multi-million pound upgrade which will help protect the environment, reduce flooding and improve river and bathing water quality in the area for decades to come.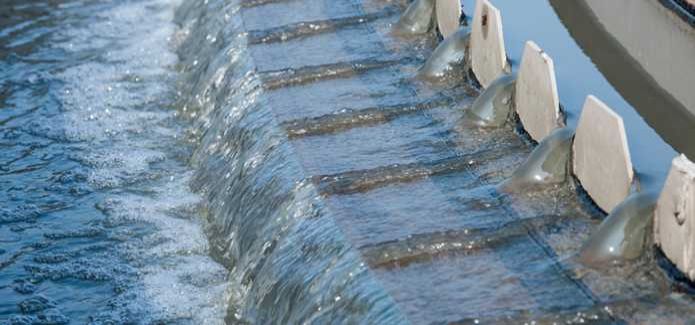 The major project by not-for-profit company Welsh Water will see the decommissioning of the existing wastewater treatment works in Keeston and its replacement with a brand new works on the existing site. At Clarbeston Road over £2.3M will be spent on improving the treatment works which will improve the quality of local river and bathing water.
Paris Koronias, Welsh Water's Capital Delivery Project Manager, said, "Our work at both sites represents a major investment to enhance the existing wastewater treatment process and deliver an environmental boost to the local area. These essential schemes reflect our continued commitment to investing in our wastewater network in Pembrokeshire for the benefit of our customers and the environment.
"It is anticipated that both scheme will take around a year to complete and the work will not impact on the wastewater service to all of our customers in the area".
Preseli Pembrokeshire Assembly Member Paul Davies welcomed the investment: "It is encouraging that Welsh Water are continuing to invest heavily in the wastewater network in Pembrokeshire. These latest schemes in Keeston and Clarbeston Road build on the existing work taking place in Hook and Johnston giving peace of mind to local residents and a much needed boost to the local environment."
Welsh Water started work on its £8.5M investment in Hook and Johnston, Haverfordwest in September 2016. The work will see the decommission of the wastewater treatment works in Johnston; replacing it with a new pumping station and underground pipeline to Hook; and constructing a new treatment works and access road on the existing site at Hook. Capacity of the network will also be increased on several section to reduce the risk of potential bursts and flooding which in turn will improve the quality of local bathing water.