United Utilities to remove 90-tonne fatberg by hand
United Utilities sewer engineers will remove a giant fatberg from a Liverpool sewer using picks and shovels.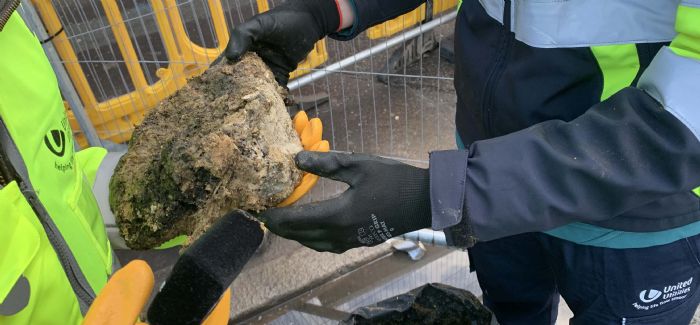 The 90-tonne, 80-metre blockage under Birchall Street could not be demolished using water jets and so the team will have to hack it out by hand.
The work is expected to take around eight weeks.
"We tried to clear the fatberg by jetting it with high-pressure water, but this has not worked," United Utilities' Sam Fox said.
"We are now having to turn to pickaxes and shovels as we dig down onto the sewer so we can manually dig out the blockage."
The UK water industry currently spends up to £100 million a year clearing blockages caused by inappropriate items being put down the drains, with customers footing the bill through their sewerage charges.
"The total cost of removing this fatberg will be in excess of £100k and each year we tackle around 28,000 blockages in the sewers which serve the North West, costing around £10 million," Fox added.
Once the chunks of fatberg have been removed, they will be sent away for recycling into biofuel.
Click here to read our WWT Explains report on Fats, Oil and Grease Removal