United Utilities to invest extra £100M in resilience
United Utilities has announced it will make an extra £100M available for investment in resilience measures over the remainder of the 2015-20 AMP period, taking its five-year regulatory capex programme to approximately £3.6BN.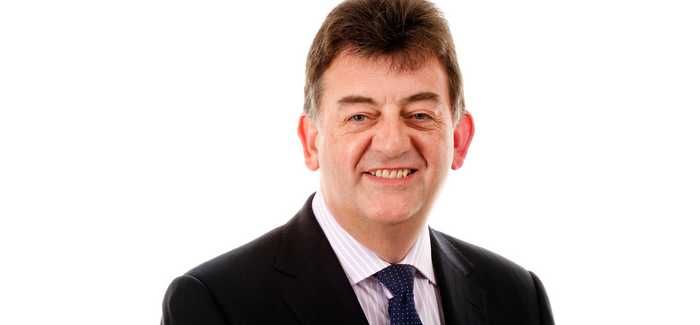 United Utilities chief executive Steve Mogford
The company's chief executive Steve Mogford said strong performance for its customers, shareholders and the environment, and its confidence in delivering a net outperformance, has enabled it to commit to the further investment. "This will support our resilience projects bringing additional customer benefits over the next three years," he said.
The announcement was made in the groups financial report for 2016/17, in which it reported an underlying operating profit increase of 3 per cent to £622.9M. The group put this down to allowed regulatory revenue changes, a reduction in infrastructure renewals expenditure and lower total costs offset by the accounting impact of its non-household retail joint venture, Water Plus.
Reported operating profit was up 7 per cent to £605.5M, mainly as a result of reduced profit last year due to costs associated with its cryptosporidium water quality incident in Lancashire.
UU improved its service incentive mechanism (SIM) score to 4.42 points this financial year, compared with 4.27 points in 2015/16.
Customer complaints were "considerably lower" than the previous year, with a 27 per cent year on year reduction and a 55 per cent reduction in the circumstance where an issue is not resolved at first contact.
The group introduced Priority Services in May 2016, which provides "more targeted support" for customers experiencing short- or long-term personal or financial difficulties. Since its launch, more than 11,000 customers have registered for the service.
UU also said it has launched its new customer website, which includes web chat services across extended hours and is mobile-enabled. Additionally, the company recently launched the first fully interactive and real-time customer app in the water sector.
In addition to the electricity it generates from bioresources, the company is developing other renewable energy facilities. It has invested £45M in solar in the first two years of the 2015-20 period. Mogford told WWT's sister title Utility Week the group will continue to invest in solar, which it sees as a "huge opportunity". It expects to invest more than £100M in solar generation across the five-year period, "provided it can see the returns".
-A version of this article first appeared on Utility Week.