United Utilities starts the countdown to Innovation Lab 3
Businesses and entrepreneurs from around the world will be pitching their ideas to United Utilities, as the water company's Innovation Lab swings into action once more.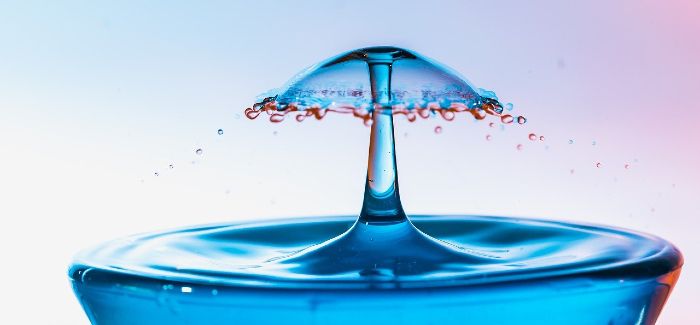 For the third year running, the North West-based water company is on the hunt for bright new ideas that can be co-developed and brought to market for the water sector.
However, instead of suppliers travelling from across the world to United Utilities' Warrington HQ, the Coronavirus pandemic means this year's Pitch Day will be a virtual affair.
Just over half of the 20 suppliers presenting their ideas are from the UK, with the rest from Europe, the USA and Australia.
United Utilities Head of Innovation Kieran Brocklebank explained that the event was becoming a highlight in the company's calendar:
"Every year we are blown away by the sheer ingenuity and creativity that's out there waiting for the water industry to tap into it. We know that getting a foot in the door is often the greatest challenge for these suppliers. So for those who make it onto the programme, once we start working together we can really nurture some of these game-changing ideas and take them to the next level."
Globally, more than 450 suppliers were scouted for Innovation Lab 3, and 103 of these submitted their ideas to United Utilities for consideration – a 58 per cent increase on last year despite the coronavirus pandemic. These have now been narrowed down to a shortlist of 20 who will pitch at today's event.
The ideas fall into a number of categories: Systems Thinking, Circular Economy, Future of Water and Wild Card.  Kieran added: "We're very excited to hear more from the shortlisted companies. There are no large corporate suppliers this year, all are either new startups or SMEs. They will be pitching new ideas that could help us become more sustainable, more customer focused and more effective at protecting the health of our assets. We will need a couple of weeks to assess the pitches and then we'll be ready to announce this year's participants."
The technology incubator programme is run in conjunction with L Marks and has successfully launched a number of new suppliers into the water market since it began in 2017.  Cumbrian firm Typhon took part in Innovation Lab 1 and developed its unique water treatment solution using advanced LED bulbs. Its first units are being installed this month, with the technology attracting interest from water companies and industrial users around the world.  UK company FIDO took part in Innovation Lab 2 and its leakage detection solutions are now up and running at United Utilities and currently being piloted in Australia.