United Utilities secures drought permits for Lake District
The Environment Agency has issued United Utilities with drought permits that allow the water company to take additional water from Windermere and Scales boreholes in Cumbria, and Delph and Rivington reservoirs in Lancashire.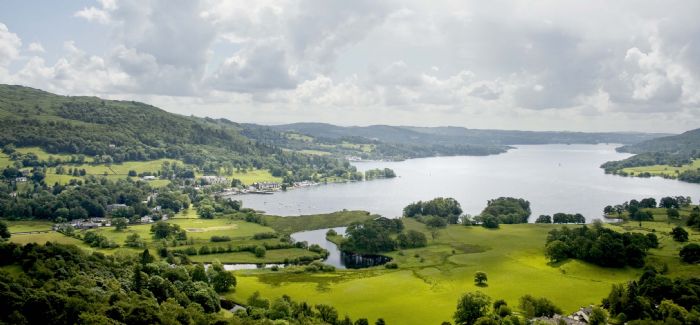 Windermere Lake Cruises Limited's MD said the abstraction of additional water was unlikely to make a visible difference to the lake
The drought permits have been issued should they be needed later in the year and will apply for a limited time period to secure water supplies for people across North West England.
United Utilities, which this month called off a planned hosepipe ban, also applied for a drought permit for Ullswater in Cumbria, which is currently being considered.
As set out in its drought plan, United Utilities is required to introduce a hosepipe ban if the drought permits are used before the end of September. Temporary use bans are a requirement of their Drought Plan to help reduce demand for water, unless in specific local circumstances or at times of year where it is deemed that a temporary use ban would not benefit water resources in that area.
Although water levels in the North West have slightly improved thanks to recent rainfall and efforts to conserve water, the region has only received around half of the rainfall normally expected during May to July. The North West has received 132mm of rain, which is 56 per cent of the long-term average.
Current forecasts also suggest there may be continued lower-than-average rainfall into autumn. The Environment Agency have assessed and determined United Utilities' drought permit applications so that these are ready to be implemented should they still be needed, to ensure water supplies continue to be maintained and the environment is protected.
Jim Ratcliffe, Environment Agency drought manager, said: "The Environment Agency uses regulatory powers to manage water availability to maintain essential supplies for people and the environment and will always balance the needs of the public, industry, farmers and the environment.
"As the dry weather is set to continue in to autumn, there could still be restrictions later in the summer so we continue to urge everyone to use water wisely. Our staff will continue to manage demand by working with farmers, businesses and others who abstract water.
"We continue to work with water companies across the country to ensure they are following robust drought plans."
The drought permit for Windermere enables United Utilities to take additional water from the lake but only at times when flows are high enough to protect both levels in the lake for tourism and recreation uses, and the wildlife in the River Leven.
This water is needed to support the recovery of storage in Haweswater – a key source of drinking water for the people of the North West. The water resources situation could also improve if demand for water reduces or if enough rain returns to replenish supplies.
Nigel Wilkinson, Windermere Lake Cruises Limited managing director, said: "The permit for Windermere allows United Utilities to abstract additional water from the lake. However, we don't expect this to make any visible difference to the level of Windermere so people will just see business as usual."
The drought permits for Delph reservoir, in Egerton, Bolton, and Rivington reservoir, Lancashire, will allow United Utilities to reduce the 'compensation flow' they have a legal requirement to release downstream. This will allow more water will be kept in the reservoirs for public water supplies.
This means river flows downstream may be reduced, which reflects that of other natural streams in the area during a period of dry weather. Great care is taken to ensure any reduction in river flows will not cause harm to the downstream environment.
The drought permit for Scales boreholes will allow United Utilities to take more water over the year, so they can abstract at their daily rate for longer. This relieves pressure on the surface water sources in the Wigton, north Cumbria, area.