United Utilities launches space mission to find leaks
United Utilities has launched its own space mission to find leaks on its water network.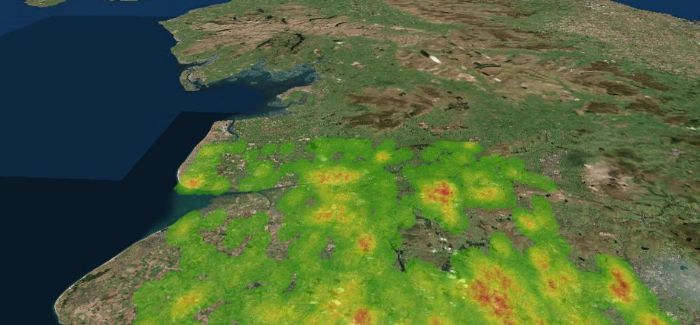 The water company has recently completed a leakage detection trial using innovative satellite technology which was originally developed to detect water under the surface of other planets.
It partnered with SUEZ and Utilis, a company that specialises in analysing satellite imagery acquired by Japanese satellite ALOS 2, to find potable water that is leaked into the ground.
The raw aerial imagery, taken from satellite mounted sensors, is overlaid on Geographic Information System (GIS) systems and then processed using unique algorithms which detect treated water by looking for a particular spectral 'signature' typical to drinking water.
As part of the trial, United Utilities carried out intensive interrogation of the data, overlaying the leakage graphic report on a map with streets and pipes to help its team quickly and accurately pinpoint the leaks.
Martin Padley, director of water and scientific services at United Utilities, said: "We know that finding and repairing leaks is a priority for our customers and for the regulator which is why we're trying out all sorts of new techniques to increase our leakage detection rates. To do this in the most cost-effective way we need to embrace new technologies and approaches.
"During the trial of this satellite technology our leakage detection team were able to find 60 per cent of the leaks highlighted on the satellite map which is a fantastic result. We will continue to use this approach as one of many 'tools' to deliver leakage reductions we committed to in our Water Resource Management Plan 2019."
During the trial, around 1,800 possible leaks or points of interest were pinpointed on 23,000 km of pipe. Not only were more leaks detected but the detection process was also significantly faster, by around 15 per cent.
United Utilities expects that using the technology could save 600 thousand litres of water per day – enough water to supply around 2,000 homes.
Nick Haskins, business development manager at SUEZ, said: "As satellites orbit the earth at a very high altitude they have the capacity to process 3,500 square kilometre images, therefore covering entire distribution systems. The technology can be used independently of weather conditions and time of the day. Once the map showing possible leaks is created, leakage teams on the ground can go out into the field to physically find and repair the leaks."