United Utilities gains Fair Tax Mark accreditation
United Utilities, the UK's largest listed water company, has been certified as an accredited Fair Tax Mark business.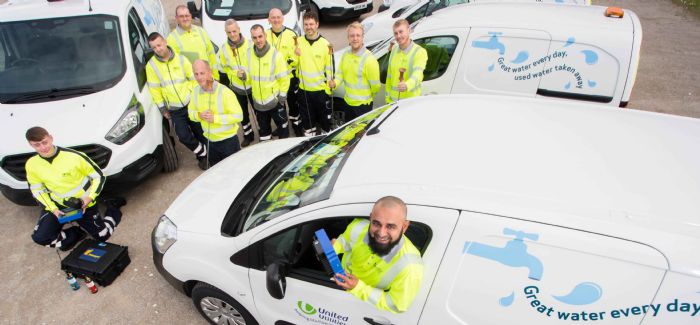 United Utilities joins a growing list of organisations that have achieved the Fair Tax Mark, including fellow FTSE 100 company SSE, as well as high-street names like The Co-op, Richer Sounds, Timpson Group and Lush. 
The Fair Tax Mark is an independent certification scheme that recognises organisations that demonstrate they are paying the right amount of corporation tax in the right place, at the right time.
As part of the Fair Tax Mark accreditation process, United Utilities has improved the tax notes in its financial statements and newly supplemented this with a detailed tax report that sets out plainly what tax it pays and why, both in the UK and abroad. It has also enhanced its tax policy, and begun confirming annual compliance.
Paul Monaghan, Fair Tax Mark chief executive, said: "We are pleased to announce the Fair Tax Mark certification of the FTSE 100 water company United Utilities.
"United Utilities join a growing list of responsible businesses who recognise that a transparent approach to tax is not only the right thing to do, but increasingly what their customers expect.
"Far too often tax is presented as a burden, rather than an essential component that helps glue our society together. Having a fair approach to tax recognises the vital contribution tax makes towards the shared public services we all rely on, from the NHS to schools and policing; as well as ensuring a level playing field for business.
"It is estimated that annually, due to corporate profits being shifted to tax havens, corporate tax revenue losses in the UK amount to at least £7 billion. Just think of the nurses, doctors and teachers we could employ, or the renewable energy infrastructure we could build if that tax was paid as it should be?"
United Utilities has a workforce of more than 5,000 and a multi-billion-pound investment programme. The way it acts as a business has a profound influence on the social, economic and environment wellbeing of the north-west region and beyond.
Russ Houlden, chief financial officer at United Utilities, said: "Each year, United Utilities contributes around £240 million to public finances and we are fully committed to paying our fair share of tax and acting in an open and transparent manner in relation to our tax affairs.
"We are constantly looking at ways to further improve the communication and transparency of our approach to tax and we are very pleased to receive this independent certification from the Fair Tax Mark."
Earlier this month the Fair Tax Mark released new polling data that showed record levels of concern among the public about the use of tax avoidance practices by business in the UK.
Over three quarters of people responded that they would rather shop with (77 per cent) or work for (78 per cent) a business that can prove it is paying its fair share of tax – in both cases up eight percentage points on 2018.
An increasing number also said that it was important to celebrate businesses who can demonstrate good tax conduct and shun the artificial use of tax havens and contrived tax avoidance practices, up six percentage points on 2018 to 75 per cent.
Monaghan added: "Paying the right amount of tax is about fairness. The Fair Tax Mark is one way that consumers can easily recognise those who are doing the right thing, and show their support through using their goods and services.
"We're pleased to see that there's a growing movement of responsible businesses that are stepping up and voluntarily demonstrating a transparent approach to tax. United Utilities are the second FTSE100 and fifth FTSE250 business to certify as Fair Tax Mark, and we hope others will follow their leadership in this area."