United Utilities fined for drinking water offences
United Utilities has been fined £200,000 after pleading guilty to supplying inadequately disinfected water from the Sweetloves water treatment works in Bolton on two occasions.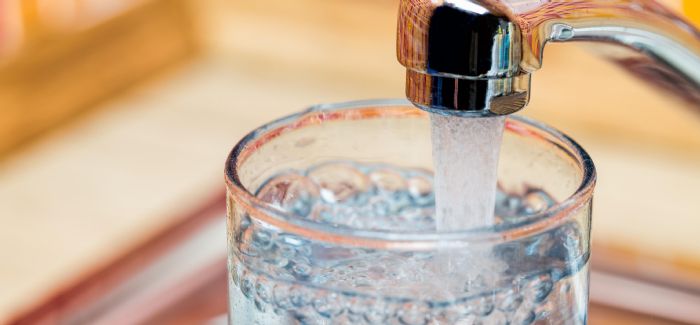 The company was fined £50,000 in respect of charges relating to the first event and £150,000 in respect of charges relating to the second event at the sentencing hearing at Bolton Crown Court on 5 June. Additional costs of £54,000 were agreed.
The charges were brought by the Drinking Water Inspectorate in relation to the events, which took place between 31 March and 3 April 2015 and 19 July and 22 July 2015. 
Marcus Rink, the DWI's chief inspector, said: "These were serious failures by the company to maintain control of water treatment processes, and which have been duly recognised by the court. The Inspectorate will continue to require the company to meet the drinking water quality standards in place to protect consumers."
At the time of both events, the works was supplying a total population of just under 80,000 people.
The events arose due to the failures of sample pumps serving monitoring equipment critical for controlling the treatment process.
There were no cases of ill health linked to the events, but the time taken to restore the water treatment process at Sweetloves to an acceptable standard following the second event did have an impact on consumers normally supplied by the works. 
The DWI said the offences committed by the company were, in part, attributable to the absence of procedures to prevent the continued supply of water in cases where there was a failure in preliminary treatment or disinfection at Sweetloves.
It said there was a failure by the company to properly implement its own procedures with regards the implementation of, and response to, alarms at critical control points in the water treatment process at Sweetloves. It added that the striking similarity of the initial phase of the event in July to the event in April demonstrates that the company failed to take adequate steps and learn appropriate lessons from the initial event.
United Utilities issued a statement following the court's decision highlighting the fact it paid £1.5 million in automatic compensation to customers and that more than £150 million had been invested in new treatment processes and staff training following the incidents.
Martin Padley, director of water and scientific services at United Utilities, said: "We are very sorry for the impact this incident had on our customers three years ago.
"We take our responsibility to supply safe drinking water very seriously. We have invested more than £150 million on new technology and processes including a fail-safe system at Sweetloves treatment works, to make sure this type of event does not happen again, and customers can have complete confidence in their tap water."