UU confirms revised sewer pipeline plan
United Utilities has confirmed that a £9M sewer pipeline project in Cheshire will go ahead after a new route was agreed which overcame environmental objections.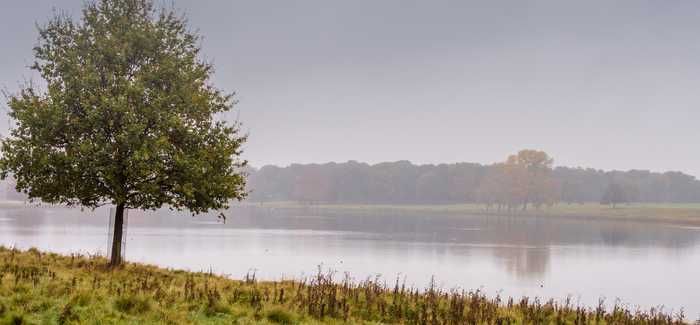 The pipeline is intended to improve water quality in Rostherne Mere, by taking wet weather overflows of sewage and stormwater from Rostherne and Mere Platts Pumping Stations to Bowdon Wastewater Treatment Works where they can be safely treated and released. However, the original pipeline route was criticised by local people and environmental stakeholders because it ran through environmentally sensitive areas of Rostherne Mere, which is a national nature reserve and Site of Special Scientific Interest (SSI), and was also disruptive to local people in Rostherne village.
In October 2016, engineers therefore revised the route of the planned new sewer pipe and United Utilities have received confirmation this month from Cheshire East Council that the revised route does not require an Environmental Impact Assessment.
Jonathan Clarke, project manager from United Utilities, said: "The last thing we want is to disrupt the community and it's for this reason we started speaking with stakeholders back in January 2014 about this project. Since then we have been taking on board comments raised, which has seen us revise the design and layout of this project on a number of occasions.
"When we shared plans with our customers on the previous pipeline route they had been very understanding and now that we have made further changes we are going to hold another public exhibition to explain exactly what we'll be doing.
"The route amendment will also allow more pipe to be laid in public highway rather than in private land, and it's worth pointing out it will also mitigate the impact on the centre of the village, in particular, the track leading to St Mary's Church."
The project, which has been agreed between UU and the Environment Agency, will stop the current storm overflows from the wastewater pumping station at Mere Platts, off Mereside Road entering Rostherne Brook and ultimately the Mere. This will help improve the water quality in the Mere for the benefit of birds and other wildlife.
Local people interested in viewing the plans are invited to meet the project team at Egerton Hall, Rostherne Lane, Rostherne, near Knutsford, Cheshire WA16 6RZ on Wednesday, February 1, between 3pm and 7pm.