United Utilities announces six-year maintenance work contracts
United Utilities has announced that it has awarded seven long-term contracts for maintenance work, moving away from its previous reliance on a single supplier.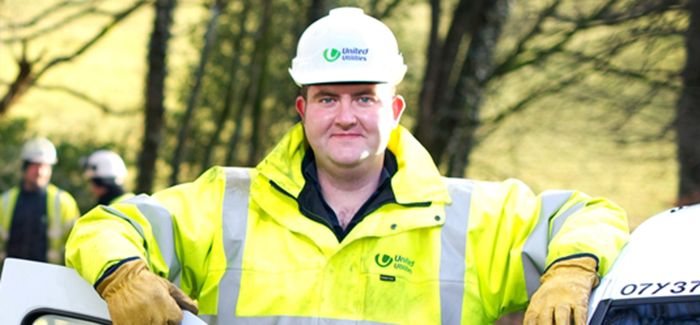 The six-year contracts, which start from 1 April 2019, have been awarded for maintenance on the company's water and wastewater network, which has been carried out for the past nine years by Amey Utility Services.
The company said it expects the decision to work with multiple suppliers to improve customer experience, bring innovation and help to proactively identify and resolve issues on the network before they impact customers.
The new contracts have all gone to North West-based firms in a move expected to create and secure hundreds of jobs in the region.
United Utilities has appointed four partners to look after the water and wastewater networks in its north and south regions:
• Morrison Utility Services will be responsible for the north region water network
• Sapphire Utility Solutions will look after the north region wastewater network
• T&K Gallagher will be south region water network partner
• Amey Utility Services will look after south region wastewater network
The company has also appointed water and wastewater small project partners and specialist services partners:
• Water small project partners: Amey Utility Services; King Construction; Morrison Utility Services; T&K Gallagher
• Wastewater small project partners: Amey Utility Services; Bethell Group; Sapphire Utility Solutions; T&K Gallagher
• Water specialist services partners: Amey Utility Services, O'Connor Utilities, T&K Gallagher
• Wastewater specialist services partners: Bethell Group; Sapphire Utility Solutions; T&K Gallagher
Kevin Fowlie, United Utilities' network delivery director, said: "Our new network maintenance services partners will help us improve customer experience, achieve the highest standards of health and safety and provide an end-to-end view of all the maintenance activities in progress.
"Working with multiple suppliers gives us greater flexibility and this new structure will also provide us with the opportunity to work more effectively together and collectively raise the bar on standards and customer experience.
"These contracts have been won by companies with the North West as their heartland and with skilled workforces, working alongside our own teams, supporting the economic wellbeing of our region and delivering best value for our customers."
One of the companies selected for the framework was Sapphire Utility Solutions (SUS). SUS Managing Director Colin Kelly said that the company had worked with UU for a number of years as a tier 2 supplier, but these were the first major contracts where it would be working directly with the water company.
"This success is a reflection of the investments we have made in the latest technologies and in a workforce that is passionate about delivering outstanding service," said Kelly. "We are looking forward to working in collaboration with UU to provide a first-time resolution to customers, to the highest standards of quality and health & safety."