United Utilities adapts app to allow customers to report leaks
United Utilities has launched a new version of its app that allows anyone who downloads it to report a leak.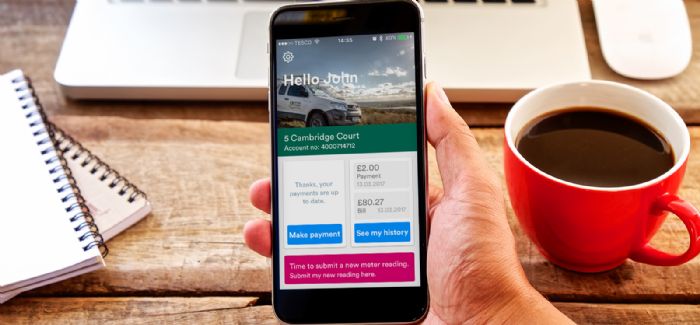 The first version of the app brought account management functionality to its on-the-go customers, such as allowing them to submit meter readings, make payments and view their payment history from any location at any time.
It has proved to be a popular new payment channel for the water provider, with over 97,000 payments having been put through the app so far, amounting to £4.1 million.
The new version of the app has evolved each of those core functions while tackling the key company initiative of saving water across the region.
Denise Maskew, customer digital manager for United Utilities, said: "Our innovative 'Report a Leak' function allows users to take a picture of a leak with their device and, using Google Maps integration, the exact location can be pinpointed by our team.
"It adds context to the issue, ensuring our team deal with leaks based on their severity, but it also deepens our customer engagement – a critical part of any business.
"We're thrilled with the uptake of our app so far, which has contributed to increasing our digital customer base by 146,000. We hope this helps to further build those key engagements with our customers."
United Utilities partnered with mobile technology company Apadmi to develop the app.
Nick Black, chief commercial officer for Apadmi, added: "Since launch, the United Utilities app has added a whole new dimension to their offering – but this is just the start.
"We've developed a clear technology roadmap in accordance with their business goals and already identified a series of key features for growth that will help take the app to the next level, providing services not currently offered by other water providers."