Unions welcome blacklisted workers compensation plan
Two of Britain's biggest trade unions, Unite and the GMB, have welcomed moves from major contractors in the construction industry to take responsibility for blacklisting activities.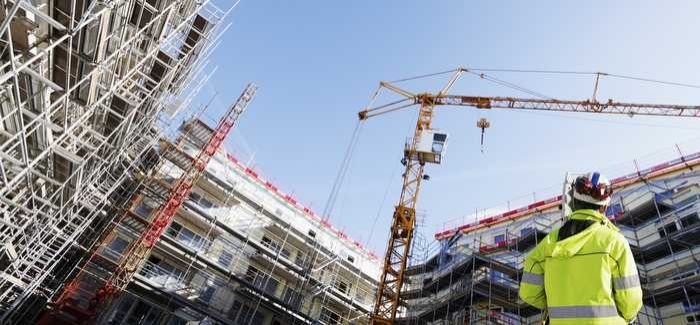 Unions are calling for construction workers to be given back their jobs
Eight of the 44 firms found to be using a blacklist have announced they are working together to develop a scheme to compensate construction workers whose names were on a database run by The Consulting Association (TCA).
In a statement, the companies − Balfour Beatty, Carillion, Costain, Kier, Laing O'Rourke, Sir Robert McAlpine, Skanska UK and Vinci − said they apologised "for their involvement with TCA and the impact that its database may have had on any individual construction worker".
The firms, most of which are active in the UK water industry, have not admitted liability for any involvement in blacklisting, however, they are asking unions to work with them to establish a compensation scheme. They added: "At this time we are not able to share any further information on the proposed scheme."
The contractors also said they support the introduction of a code of conduct "to ensure nothing like this can happen within the industry again".
Unite is calling on the remaining 36 firms "not to shirk their responsibilities" and commit to joining the scheme without delay. 
Unite assistant general secretary Gail Cartmail said: "These employers appear to be responding to union demands to 'own up, clean up and pay up'. Thousands of construction workers have had their lives, and the lives of their families, destroyed just because they belonged to a trade union or raised concerns about health and safety in one of the most dangerous industries.
"It must now be a priority to get blacklisted workers back into work. Unite is calling on contractors to employ, and where relevant support the up-skilling of blacklisted workers. Many of these workers have spent years out-of-work as a result of being blacklisted. Employers have a moral duty to give them back the jobs that were wrongly taken away from them."
Justin Bowden, national officer for the GMB, said: "The victims and their families will either be fairly compensated including the offer of jobs or GMB will ensure justice for its members through the High Court."