UN urges 'nature-based solutions' to global water shortage
A new UN report has warned that up to 5.7 billion people could be affected by water shortages by 2050 and said 'nature-based solutions' must be the response.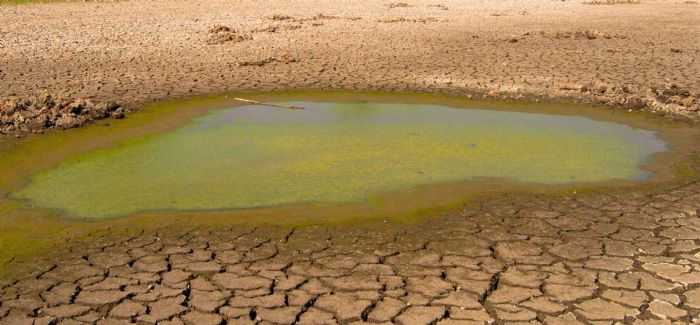 UN-Water chair Gilbert F. Houngbo said in the foreword to the 2018 edition of the UN World Water Development Report that, although more than two billion people already lack access to safe drinking water and more than four billion lack access to safe sanitation, "solutions may be closer than we think".
However, the report repeatedly warns against 'business as usual' approaches, saying it is a "death knell for sustainable water outcomes".
Houngbo added: "For too long, the world has turned first to human-built, or 'grey', infrastructure to improve water management.
"In so doing, it has often brushed aside traditional and indigenous knowledge that embraces greener approaches. Three years into the 2030 Agenda for Sustainable Development, it is time for us to re-examine nature-based solutions (NBS) to help achieve water management objectives."
The report said people use around 4,600 cubic km of water every year, with 70% going to agriculture, 20% to industry and 10% to households.
"Agriculture stands out as a key sector where opportunities for transformational change stand out, due to its dominance in water use, links between water and food security, potential for poverty reduction, and opportunities for further deployment of NBS," it said. "The water security for food security dialogue needs to fully expand beyond its business-as-usual over-focus on irrigation."
It warned that global demand for water has been increasing at a rate of around 1% a year due to factors including population growth, economic development and changing consumption patterns and that 3.6 billion people – nearly half the world's population – live in areas that are potentially water scarce for at least one month a year.
It said this could increase to 4.8-5.7 billion people by 2050, and added: "Industrial and domestic demand for water will increase much faster than agricultural demand, although agriculture will remain the largest overall user. The vast majority of the growing demand for water will occur in countries with developing or emerging economies."
The publication's director, WWAP coordinator Stefan Uhlenbrook, and editor-in-chief, Richard Connor, said using NBS is not merely a "good idea" but "an essential step to ensuring the long-term sustainability of water resources and of the multitude of benefits that water provides".
They added: "There are several different types of NBS for water, ranging in scale from the micro/personal (e.g. a dry toilet) to landscape-level applications that include conservation agriculture. There are NBS that are appropriate for urban settings (e.g. green walls, roof gardens and vegetated infiltration or drainage basins) as well as for rural environments which often make up the majority of a river basin's area.
"Yet, despite recent advances in the uptake of NBS, water resource management remains heavily dependent on human-built ('grey') infrastructure. The idea is not necessarily to replace grey with green infrastructure, but to identify the most appropriate, cost-effective and sustainable balance between grey infrastructure and NBS considering multiple objectives and benefits.
"Maximising nature's potential in helping to achieve the three main water management objectives – enhancing water availability, improving water quality and reducing water-related risks – will require creating an enabling environment for change, including suitable legal and regulatory frameworks, appropriate financing mechanisms and social acceptance.
"We remain confident that, with the political will to do so, current obstacles, such as the lack of knowledge, capacity, data and information about NBS for water, can be effectively overcome."