UKWIR teams up with scientists to tackle water quality challenges
Two extensive research projects both aimed at protecting the nation's drinking water from water-borne viruses and disinfection by-products are underway.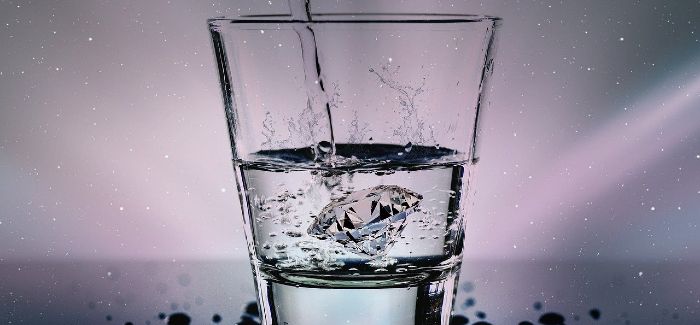 The UKWIR-led research is taking place with scientific academics at one of the UK's top research universities – Cranfield – right up until 2024. Both projects will play a critical role in achieving UKWIR's Big Question "How do we achieve 100% compliance with drinking water standards (at point of use) by 2050?".
The 18-month research project into water-borne viruses will be undertaken by the team at Cranfield University and will comprise:
Technology testing – a review of current technologies used for monitoring viruses in drinking water and recommendations on which ones are the most suitable
Data gathering – from all UK and Ireland water companies to understand the current status of virus sampling practices
Large-scale targeted sampling – at eight water treatment works to understand the prevalence of viruses within treated drinking water to establish clearer links between concentration levels and risk to water quality.
This research will help the water industry respond to broader regulation likely to follow the publication of a revised Drinking Water Directive. 
John Haley, UKWIR Programme Lead, said: "There is growing awareness on the impact viruses have in the water environment, but we also need to understand more of their implications for drinking water treatment processes. Our project will give the water industry that all-important baseline position – both about the state of our raw water sources and the way it links to the current indicators of risk used in the water industry. That can then determine the priorities for future research and investment in treatment in this important area."
Meanwhile, Cranfield University is undertaking further research to tackle the issue of disinfection by-products (DBPs) in treated drinking water, for a four-year study that will be undertaken by a PhD student and academics.  This builds on research already undertaken at the University to identify the routes which lead to DBPs being formed when drinking water is disinfected – for example with chlorine which makes sure it is safe and stays that way on the long journey from water treatment works to taps.
UK legislation requires that DBP concentrations must be kept as low as possible without compromising the effectiveness of the disinfection process itself. John Haley said: "This poses a considerable challenge for water companies trying to control what is essentially a naturally-occurring chemical reaction, due to the presence of natural organic matter in water and other precursors when chlorine is added. This research, which focusses on bromine containing DBPs, will replicate these reactions in highly specialised laboratory settings, so that a robust understanding can be developed to minimise their formation.
"That is important as everyone with a vested interest in protecting drinking water quality – customers, water companies, regulators and health professionals – will have a clear understanding of how best to manage DBPs so that the UK's drinking water continues to be regarded as among the best in the world."