UK water companies seek partnership deals in Oman
British firms are looking to build long-term partnerships with Omani companies in the water and wastewater industry, according to Lila Thompson, the International Director of British Water.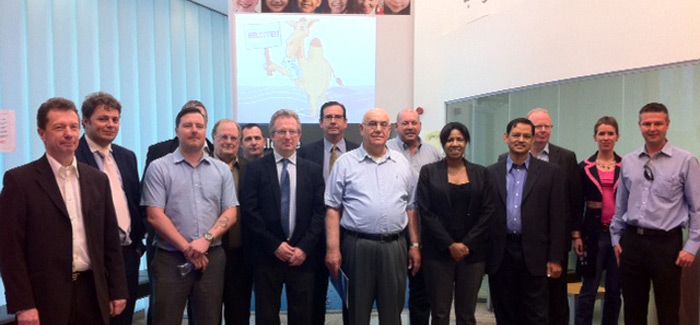 Thompson led a delegation of 12 companies (pictured) to Oman on March 26 and 27. The visit was designed to enable the British companies to show how their technologies and services can help enhance efficiency, reduce operational cost and ensure long-term success for Omani water, wastewater and desalination projects.

Talking to the Times of Oman, Thompson said: "There are different challenges that we face in the UK that are similar in some ways to what is happening in Oman."

She highlighted the fact that there are a number of projects at the moment in Oman that UK companies are monitoring. "There are opportunities in the area of small water networks where some of my companies can assist in providing online monitoring. Some of the companies provide consultancy services for flood-modelling, which I understand is an issue."

Thompson said that investment opportunities exist in the UK water industry for Omani companies.

"There are always opportunities for companies to work in the UK to sell in their products and services into the UK water industry. There are UK companies who are always looking for partners because they do not always provide all the products needed for capital improvement and projects that take place in the UK."

The trip to Oman had the support of the British Embassy. Thompson also led a delegation of companies to Oman in November 2012. The first trip was designed to gain an understanding of the water sector in Oman, its structure and key organisations.

British Water is the lead organisation for the UK water and wastewater industry representing just under 200 of the most active companies in the sector who are able to deliver custom-made solutions to all technical, legal or administrative specifications in water related projects.