UK should follow Germany on phosphorus - Yorkshire's Brigg
Recovering resources such as phosphorus from sludge should be incentivised in order for it to truly take hold in the UK water sector, Yorkshire Water manager of innovation Jon Brigg told the Utility Week Live conference today (22 May).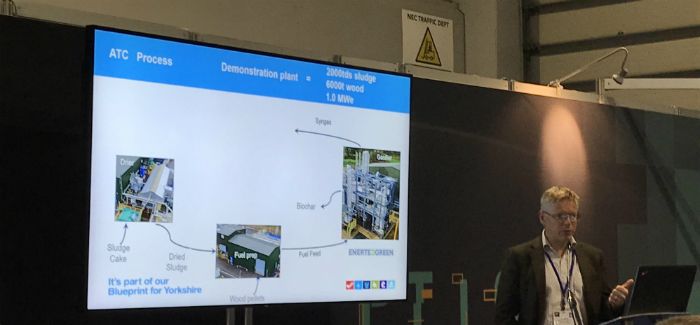 Brigg said Yorkshire Water, which has enjoyed success with an advanced thermal conversion (ATC) gasification plant, is trying to take a 'waste nothing, value everything' approach.
However, he would like to see the UK following in Germany's footsteps by "legislating out the cheap option to make better use of resources" so as to "stimulate circular economy principles".
Germany has made phosphorus recovery from sewage sludge obligatory for wastewater treatment plants larger than 50,000 PE, with the only exemptions applying to sewage sludge with low phosphorus content. The regulation does not specify a particular technology and allows scope for innovative recovery processes.
Brigg told delegates he thought Germany's approach was "very credible" and said recovering nutrients like phosphorus is difficult economically if companies are not faced with incentives or punishment.
"I applaud what's happening in Germany," he said. "If you value something, you have to stimulate that value. The phrase we don't like is 'the burning platform'. While we only aspire to be compliant, it's never going to change.
"We don't necessarily need regulation change but we do need stimulation of a commercial market and an acceptance that we can recover things safely from a waste stream."
He said Yorkshire Water would urge its supply-chain partners to explore means of gaining a "much higher level of resource recovery".
Utility Week Live is taking place on May 22-23 at Birmingham's NEC, and is the biggest annual exhibition for the UK utilities sector.