UK's first heat-from-sewage scheme opens in Scotland
Scottish Water has today (8 December) overseen the launch of the UK's first heat- from-sewage scheme at Borders College Galashiels campus in Scotland.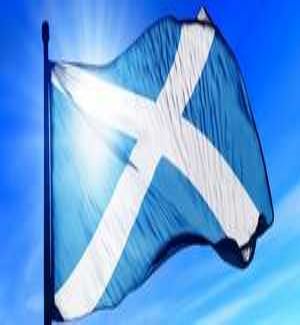 The scheme, developed by tech firm SHARC Energy Systems, was designed to intercept wastewater from a sewer close to the local treatment works and uses a heat pump to amplify the natural warmth.
The heat produced will be sold to Borders College under a 20-year purchase agreement and will provide around 95 per cent of the heat needed by the Galashiels campus, producing savings in energy, costs and carbon emissions.
The system, installed using a £4 million investment from Equitix and the UK Green Investment Bank, is expected to save Borders approximately £10,000 a year for the next 20 years.
SHARC Energy Systems' technology has already been installed in numerous locations across Canada and North America.
The firm held its UK launch in Nottingham, the base for its European head office, in June 2014.
Chief executive Russ Burton said: "On average, sewage from buildings has a temperature of 21 degrees C. Capturing just half of this and turning it into useable heat and building energy will make a significant difference to the way we consume natural gas and other fuel sources.
"The SHARC Energy Systems' technology… harnesses and drives the heat generated by wastewater and sewage and recycles the waste heat from it for use elsewhere. The system is simple and utilises a unique clog-proof raw sewage filtration system and heat exchange technology that conducts the heat from untreated wastewater.
"It can be deployed on a broad range of building types where there are a large number of people, so is ideal for hospitals, schools, student accommodation, leisure centres, retail developments, shopping centres and multi-site and occupancy residential developments, whether as a new-build or retrofit installation."
-This article first appeared on Utility Week.